Families of Jailed Egyptian Activists Join Ongoing Hunger Strike
Salma El Wardany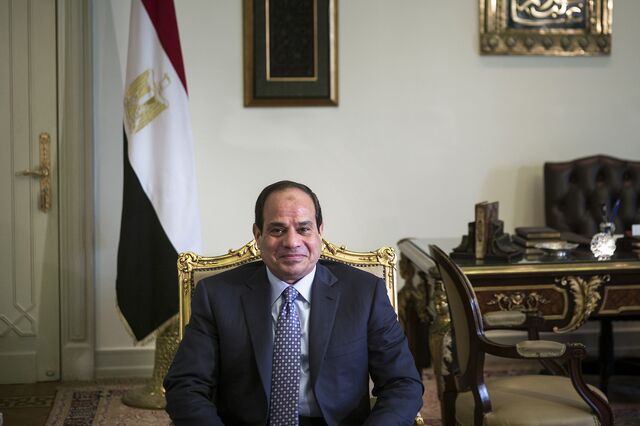 Family members of more than 66 detained Egyptian activists said they would join their hunger strike to protest the government's crackdown on dissent.
President Abdel Fattah El-Sisi's suppression of Islamists after the ouster of President Mohamed Mursi has expanded to non-Islamist activists. The detainees include Ahmed Douma, one of the co-founders of the April 6 youth movement, and blogger Alaa Abdel-Fattah, who was sentenced to 15 years for violating a protest law and started his hunger strike Aug. 18.
At least eight relatives joined to protest the "unfair trials" and "prolonged detentions" without trial, April 6 member Zizo Abdou said at a Cairo press conference today. A group of Al-Azhar University students, who were sentenced to 15 years in absentia for protesting, also joined today, Abdou said.
El-Sisi says he's committed to personal freedoms and a democratic Egypt, while cautioning that those freedoms must be weighed against the interests of a nation mired in a fight against terrorism and looking to revive a moribund economy. A law passed last year bans demonstrations without prior police approval and stiffened penalties on violators. Many of those detained were arrested after the law's passage.
"There are so many young people who are being jailed for merely expressing their right of peaceful protests, and we cannot stand silent," Laila Soueif, mother of Abdel-Fattah, said. Soueif's daughter Sanaa has also been detained since late June for demonstrating for her brother's freedom.
Egypt has seen a surge in arbitrary arrests, detentions and "harrowing incidents of torture and deaths in police custody" in the year since Mursi was ousted by the army, London-based Amnesty International said July 3.
Before it's here, it's on the Bloomberg Terminal.
LEARN MORE