Motorola's New Smartwatch Isn't Awesome Enough
By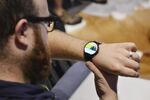 The current state of the smart watch market has given me an earworm: Van Halen's 1980 masterpiece (yes) Everybody Wants Some!! The question is, who is "everybody?" It makes sense if we're talking about technology companies, since all the big players (Samsung, LG, Google, possibly Apple) are coming out with smart watches. Motorola announced its newest, the Moto 360, on Thursday.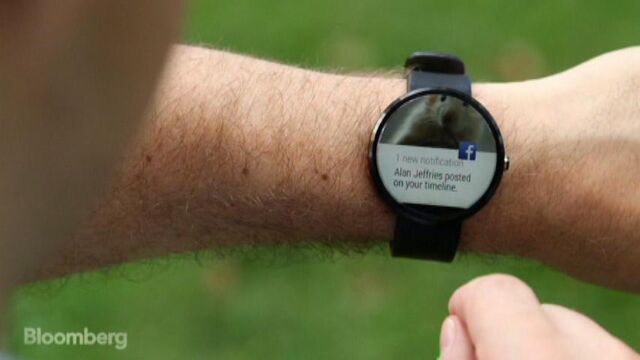 But "everybody" makes less sense if we're talking about consumers. According to research from IDC, the market for all wearable devices (a category that includes fitness trackers, eye wear and smart watches) will reach 19.2 million shipments in 2014. That compares with smartphone shipments of 301 million in the second quarter of this year. IDC says that the wearables market is set to grow more than fivefold, to 112 million shipments, by 2018. For that to happen, the smart watch is going to have to evolve.
We're beginning to see some of that evolution from manufacturers, including Motorola, with its round, watchlike Moto 360, about as good a smart watch as is currently on the market. LG has a similarly not-square G Watch R, and Samsung has a no-phone-required Gear S. Indeed, the Moto 360 and G Watch R actually look like watches you might wear, as opposed to props from Deep Space Nine.
As I mention in the video above, looks are important. Smartphones spend most of their time in pockets and bags. Even when they're visible, they still have a "pocket computer" heritage, so it's been all right if they look really technological. That's beginning to change: Following Apple's maniacal focus on materials and rhetoric comparing the iPhone to a luxury good, rival smartphone makers are starting to pay more attention to the look and feel of their devices. HTC received critical praise for its One smartphone, and Samsung, stung by criticism last year that its flagship Galaxy S5 was too plasticky, just released an all-metal version called the Galaxy Alpha.
Watches arguably need even more attention to detail. Their heritage is not "pocket computer," it's "personal jewelry/accessory that's been a part of fashion for 150 years." A device that's going to be almost constantly visible—to other people, sure, but more important, to its owner—needs to satisfy our vanity. Maybe that's why Apple has been hiring people from Burberry, (Angela Ahrendts) Yves Saint Laurent (Paul Deneve), and Tag Heuer (Patrick Pruniaux). Watches are more about fashion than are any of Apple's other product categories.
Still, as in love, looks will only get you so far. When Apple released the iPod, it wasn't a runaway success simply because it was a better-looking MP3 player. The thing that made everybody want one was the way it worked with iTunes to let you transfer, manage and add to your music collection. Smart watches haven't made that sort of breakthrough yet. Apart from some reminders and updates, the industry hasn't quite figure out what to do with a touchscreen, microphone, and speaker on your wrist, and this goes for the Moto 360 as well. There are plenty of good-looking watches out there already. The tech companies are going to have to do more than that.
Before it's here, it's on the Bloomberg Terminal.
LEARN MORE