Seven Luxuries You'll Find in Every Fancy Hotel Room
By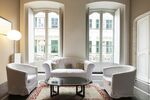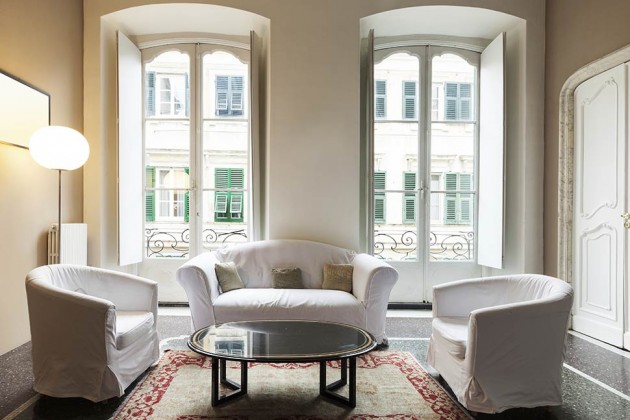 The luxury hotel industry prides itself on top-notch service, elegant design, and individualized pampering for each of its well-heeled guests. Step into a deluxe room or plush suite, however, and one is apt to see some startling similarities in amenities.
Hyatt Hotels opened its new luxury flagship, the Park Hyatt New York, this month with starting rates that top $900 per night. That's currently right around the top of the market for Manhattan (and U.S.) hotel rates and illustrates the phenomenal rebound the lodging industry—especially the luxury sector—has experienced since the 2008 financial crisis. I had a chance to tour one of the Park Hyatt's new deluxe rooms right after a short stay at Wynn Las Vegas, an upscale property on a strip that is seeing an increasing number of them. The rooms' amenities had far more in common than I expected.
With rates that easily top $1,000 per night for the comfiest suites, here's a look at the bare minimums luxury hoteliers must offer.
1. His and her sinks. The double vanity is standard in tony hotels, as is plenty of square footage to accommodate it. Guests with children often assign a sink to the kids; during a parents-only trip, getting ready for a night on the town won't be delayed by primping in shifts.
2. An enormous bathtub. This tub won't just be sizable—it will also be plenty deep to allow for a proper "soaking," in industry parlance. "Very deep—it's definitely not something you're going to have at home," says Sophie Dier, a spokeswoman for the Mandarin Oriental San Francisco.
3. A TV in the bathroom. It's smaller than the bedroom television, but many people like to watch TV when they're in the loo. "It's less about lounging in the bath and much more to do with watching CNBC while you have a shave or do your makeup," says Paul James, global brand leader for Starwood Hotels & Resorts Worldwide, the parent of St. Regis Hotels.
4. A walk-in shower. It's nonnegotiable—anything less just won't do. Period. The only acceptable variety is in size (how many people might fit here?) and the number of settings on the rainfall-style shower head.
5. A gadget charger/control center. The fanciest rooms tend to aggregate the controls in a nightstand panel, so you can adjust the drapes, temperature, or front-door privacy notice without getting out of bed. There is also a place to recharge your phone and other electronics.
6. Cohesive design. Whereas budget-minded hotels select all their beds, desks, and chairs with an eye toward costs, a lodging at the other end of the luxury spectrum typically employs interior designers to curate a consistent aesthetic for rooms and suites. Well-traveled guests "understand design references and styles," James says. "You're not building trendy," he says, adding that a room's look "has to have a maturity."
7. A half bathroom. This means the toilet will be in a small chamber off the main bathroom area with a door for suitable privacy. More often than not, the small chambers have a telephone so you can presumably carry on a critical conversation and, er, multitask. (Please don't call us from this phone.)
Before it's here, it's on the Bloomberg Terminal.
LEARN MORE