Trader Behind $6.4 Billion Fraud Leaves Prison After Less Than Four Months
by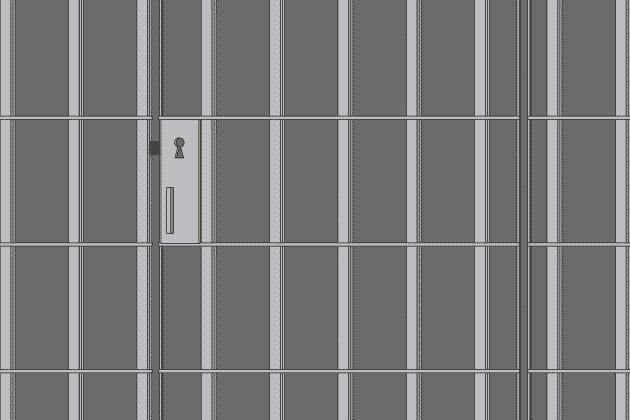 Jérôme Kerviel, convicted of fraud in one of the biggest rogue-trading cases in history, will be released from prison on Monday after spending less than four months behind bars. He will have served just 114 days, to be exact, only a fraction of the prison time faced by lesser rogue traders imprisoned elsewhere. None of those convicts can touch the €4.9 billion ($6.3 billion) that Kerviel cost Société Générale, the French bank where he once worked.
Kerviel, who was convicted in 2010, surrendered to authorities on May 18 after exhausting his appeals and started his three-year sentence. Before entering prison, he made a highly publicized trip to Rome, where he briefly met Pope Francis and then began a three-month walk back to the French border. On his release, Kerviel will wear an electronic bracelet, according to a report on the i-Télé TV network that cited his lawyer, David Koubbi.
If Kerviel had been found guilty of a similar offense in the U.S., his sentence would have been "a huge number, at least 20 years," David Irwin, a U.S. lawyer who represented convicted rogue trader John Rusnak, said at the time of Kerviel's conviction. Rusnak, once a trader at a U.S. unit of Allied Irish Banks, was sentenced in 2003 to seven and a half years for concealing $691 million in losses.
In France, however, Kerviel faced only a maximum four-year sentence. Here's how that punishment compares with the justice meted out to rogue traders in other countries:
• Kweku Adoboli (U.K.): A London-based trader for Swiss bank UBS, he was convicted of fraud in November 2012 for trades that cost the bank $2.3 billion. Adoboli received a seven-year sentence.
• Jonathan Bunn (U.K.): A broker at Lewis Charles Securities in London, he was sentenced in 2010 to two and a half years for unauthorized trades that lost £2.7 million ($4.4 million).
• Nick Leeson (Singapore): A trader for Barings Bank, he was convicted in 1996 of carrying out rogue trades that cost the bank $1.3 billion and led to its bankruptcy. Leeson was sentenced to six and a half years and released after three and a half.
• Yasuo Hamanaka (Japan): A copper trader for Sumitomo Corp., he was convicted in 1996 of hiding $2.6 billion in losses. Hamanaka was sentenced to eight years, released after seven.
• Toshihide Iguchi (U.S.): A New York-based trader for Daiwa Bank, he confessed in 1995 to rogue trades that lost the bank $1.1 billion. Iguchi served a four-year sentence.
Some traders have run up even bigger losses than Kerviel did without facing criminal charges.
Canadian trader Brian Hunter sank the Connecticut-based hedge fund Amaranth in 2006 after losing some $6.6 billion from bad bets on the natural gas market. But Hunter, unlike Kerviel and other rogue traders, doesn't appear to have concealed the trades from his employer and hasn't been criminally charged. The U.S. Commodity Futures Trading Commission is seeking civil penalties from Hunter in a case that's scheduled for trial in October.
Bruno Iksil, the former JPMorgan Chase trader known as the London Whale, lost that bank $6.2 billion on unauthorized trades that came to light in 2012. Iksil hasn't been charged and is cooperating with authorities in the U.S. and Britain who are investigating JPMorgan's trading practices.
Before it's here, it's on the Bloomberg Terminal.
LEARN MORE