Man. City Said to Sell Soccer Expertise to Boost Income
Alex Duff and Tariq Panja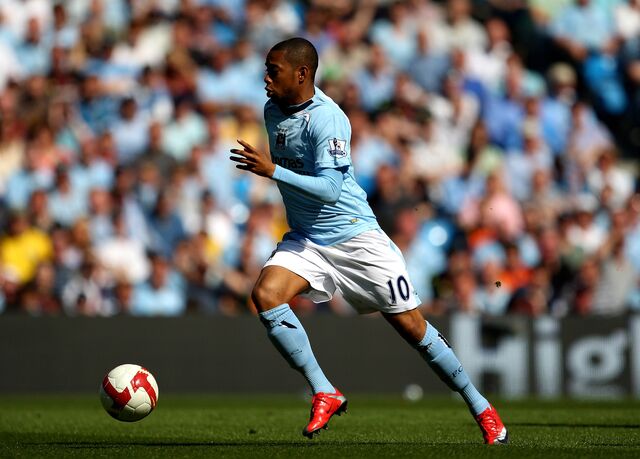 Manchester City wants to open up its scouting and training expertise to other soccer teams as the English champion deals with pressure from the sport's authorities to break even.
The team's recent global expansion included the creation of City Football Services Ltd., a unit that will tap the experience of its staff, according to two people with direct knowledge of the business. Francisco Lopez, a former chief financial officer of four-time European champion Barcelona, heads the unit, one of the people said. They asked not to be identified because they aren't authorized to speak publicly about the matter.
Owner Sheikh Mansour bin Zayed Al Nahyan of Abu Dhabi oversaw spending of more than $1 billion on player transfer fees since 2008. The club was fined a record 60 million euros ($78.7 million) in May after European soccer ruling body UEFA accused it of breaking so-called financial fair play rules. City is targeting income from its 40-person scouting network, which would give more first-hand hiring advice to teams than companies that provide performance data and videos, one of the people said. It's targeting non-Premier League clubs with scarce resources.
"This is completely new for a club, and I'm surprised because there are a lot of specialized companies doing something similar," Raffaele Poli, a researcher at the CIES Football Observatory in Neuchatel, Switzerland that tracks the $2.5 billion player transfer market, said by phone. "I'm not sure that it's going to make much money."
Competition
Chiavari, Italy-based Wyscout SpA and InStatFootball.com in Moscow are among scouting companies that track players around the world on behalf of clients including Real Madrid and Chelsea. The growing number of companies entering the sector over the last decade has limited the fees that they can charge, according to Poli.
To be sure, Manchester City's scouting network primarily aims to make more cost-effective player trading decisions for it and three associated clubs, the people said. Since the takeover by Mansour, City has acquired teams in New York and Melbourne and bought a stake in a club in Yokohama, Japan. In 2010, Manchester City traded Robinho to AC Milan for 18 million euros, two years after hiring the Brazilian forward for 43 million euros, according to transfermarkt.com, which tracks player trading.
City Football Services has also started to offer its expertise about training elite players and is working with a federation seeking to qualify its national team for the World Cup, one of the people said. The company is registered in London, although Lopez is based in Abu Dhabi.
City cut its losses by 47 percent to 51.6 million pounds ($85 million) for the year through June 2013 and in its latest financial statement, CEO Ferran Soriano said it will break even in the "immediate future."
Nyon, Switzerland-based UEFA, which is led by Michel Platini, wants all clubs that participate in its competitions including the Champions League to come close to breaking even, in an effort to stop teams overspending.
Before it's here, it's on the Bloomberg Terminal.
LEARN MORE