business
India's Hike App Succeeds With Private Chat Mode
The messaging app Hike takes off after introducing its Hidden Mode
By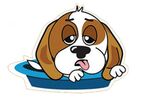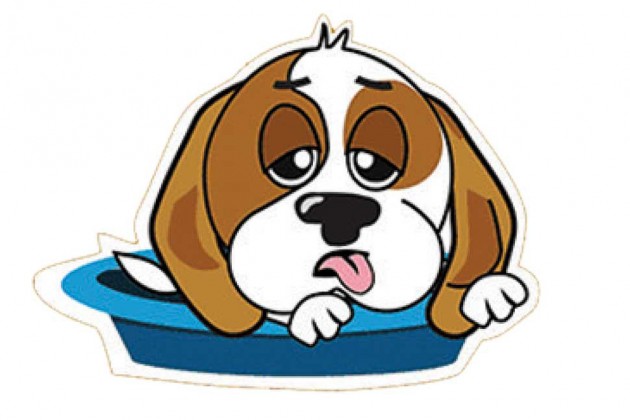 Seventeen-year-old Pranav Sahni's father doesn't know he has a girlfriend. That's extraordinary in India, where families live in close quarters and it's rare to have a truly private conversation—or keep secrets. "Most Indian parents want to know what their children are doing with their phones," says Sahni, who lives in a town in northern India. "My parents sit behind me on the couch and look over my shoulder."
They can't be there every minute, though. When Sahni isn't being watched, he fires up Hike, a chat app on his Moto G smartphone, and thumbs in a password to activate its Hidden Mode. Suddenly new messages are revealed, highlighted in blue, that he can easily hide again. "I can just close the application and restart, and the hidden chats are gone," Sahni says. "I don't have to delete my messages. I can read them whenever I want."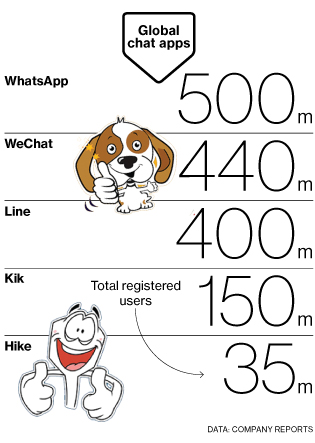 The privacy feature, added to Hike's Android version in May, helped drive it past WhatsApp and Facebook Messenger to the top of the download charts in India in July. Forty percent of Hike users are hiding more than one conversation, according to company spokeswoman Vartika Verma. "The need for privacy is heavily felt in this market," she says. Young adults in India often live with their parents until marriage, and family homes frequently accommodate several generations.
Less than two years old, Hike's free app has more than 35 million users and, in a country with more than 1 billion mobile subscribers, plenty of room to grow. "There is no single dominant messaging app player in India," says Justin Lee, an analyst for French bank BNP Paribas, and Hike has a chance to take the lead from WhatsApp, which has about 65 million users there.
Hike looks a lot like WhatsApp, Japanese messenger Line, Canada's Kik, and Tencent Holdings' WeChat from China. Those apps, which let people send texts and even place calls for free, have hundreds of millions of users around the world, eating into revenue that wireless carriers collect from traditional calls and texts. The messaging apps that make money do so by selling ads or charging users who want to put fancy emoticons in their messages.
Hike, a Delhi-based joint venture of Indian telecommunications company Bharti Enterprises and Japanese telecommunications company SoftBank, says it doesn't plan to allow advertising and isn't thinking about revenue yet. "Our goal right now is to build Hike into a highway for the Internet," says Kavin Bharti Mittal, chief executive officer of Hike and son of Bharti's billionaire chairman, Sunil Bharti Mittal. "We'll talk more about monetization around the 100 million-user mark."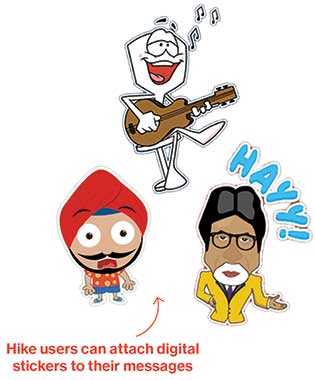 For now, the company shouldn't have to worry about money. Bharti, SoftBank, and private equity firm Tiger Global Management in New York have invested about $86 million in Hike, including a $65 million round that closed in August.
Hike may find it tough to expand into countries already dominated by other services, says Donghwan Oh, an analyst at Samsung Securities. Hidden Mode doesn't look like quite enough to dislodge Snapchat in the U.S., for instance. But Hike's ability to send messages between smart and "dumb" phones gives it another big advantage in countries such as India, where 7 in 10 people still use mobile phones with limited Internet capability, according to PricewaterhouseCoopers.
Twenty-two-year-old Sonal Dhanjal shares a bed with her younger sister in her family's home in South Delhi and says she downloaded Hike because her sister looks at her phone. "I still use WhatsApp more, but now everyone is getting Hike, too," she says while waiting for the subway. It's all about the chat-hiding feature, she says: "No other app will let me do that."
Before it's here, it's on the Bloomberg Terminal.
LEARN MORE