business
Economic Purity or Economic Sense?
Harold L. Sirkin
Economic Purity or Economic Sense?
Harold L. Sirkin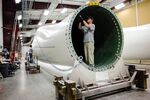 When Congress returns from its August recess, it will (once again) have to decide the fate of the Export-Import Bank, the 80-year-old federal agency that helps finance U.S. companies' overseas sales. If Congress doesn't act, the bank's congressional authorization will lapse when the 2014 fiscal year ends on Sept. 30.
Critics, mostly on the right, decry the Ex-Im Bank's programs as corporate welfare and challenge its claims that the insurance, loans, and loan guarantees it provides create jobs. They want Congress to pull the plug.
Supporters say there's no question the bank's efforts have increased employment. And especially now, they say, with U.S. factories among the most cost-competitive in the developed world, we should be doing everything we can to put America's once-dominant export machine into overdrive.
They point out that many companies, especially small and midsize enterprises, have a hard time getting private financing these days. The Ex-Im Bank fills an important marketplace void. As former Republican Senator William Brock III, who served as U.S. trade representative under President Ronald Reagan and is a supporter of the bank, put it in a New York Times op-ed: "The bank is particularly important today, when tight credit allocation by banks, still cautious after the recession, has left many companies … unable to find financing to sell their products abroad."
In an ideal world, the conservatives' argument would be compelling. As a matter of principle, the government shouldn't be using tax revenue—or, even worse, borrowing money—to aid private companies. Companies should finance their own business operations, whether that involves building wind turbines or financing export sales.
But those who make such principled arguments fail (or refuse) to recognize that this isn't an ideal world. We compete against countries and companies that don't always play by the rules, creating a playing field that has little resemblance to the unfettered free market conservatives favor. What U.S. businesses often face out there is more like a WrestleMania free-for-all.
The Ex-Im Bank made exactly this point earlier this summer, noting that "for decades global export competition was governed by international standards put in place to ensure that companies could compete on free-market factors like price and quality rather than aggressive government financing."
"While 100 percent of official support for trade operated under these international [Organisation for Economic Co-operation and Development] rules 15 years ago," the bank observed, "today that number has plummeted to 34 percent," with some of the world's most aggressive exporters—including Brazil, China, India, and Russia—operating outside the system.
This places U.S. companies, our workforce, and our country at a disadvantage.
Nobody is suggesting the U.S. join the legion of rogue nations. We should continue to play by the rules.
But given that many of our competitors don't, Congress should reauthorize the bank and provide U.S. companies with this modest helping hand. It makes good economic sense for our country and for our companies.
Traditionally, the Ex-Im Bank has enjoyed strong bipartisan support. On the occasion of its 50th anniversary, in 1984, President Reagan noted that the bank "contributes in a significant way" to U.S. export sales. Two years later he signed legislation extending the bank's charter past the end of his term.
Another bank supporter, former President Bill Clinton, echoed Reagan recently, stating that the bank, when you strip away all of the rhetoric, is simply a "financing device that allows us to compete" with other countries that help finance exports.
When Congress returns to work, let's hope that bipartisanship, and economic good sense, will prevail.