Female Fans Give Boost to Comic Book Publishers
The comic book industry benefits from the rise of female nerds
Yael Kohen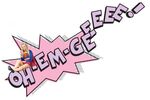 Comic-Con attendees are known for wearing elaborate superhero costumes, not high fashion. But the San Diego convention in late July featured a first: a runway show called Geek Couture. Rows and rows of women watched the presentation of fantasy-inspired gowns and other attire from 36 designers. The revelers, some dressed as robots from Star Wars and wizards from Harry Potter, came to see sci-fi dresses or catch another of Comic-Con's dozen panels on gender topics, such as "Female Heroes, Then & Now" and "The Most Dangerous Women at Comic-Con." This year women made up almost half of the conference's 130,000 attendees.
The demographics of nerd culture are changing: A Publishers Weekly report released in May found that women ages 17 to 33 were the fastest-growing group at comic book retailers nationally. "There's a lot of fan-driven momentum that is largely coming from our female audience," says Eric Stephenson, editor in chief of independent publishing house Image Comics, which puts out 7 of the 10 comics on the New York Times bestseller list in July. Six are centered on women. "The thing we can see driving this is social media—Twitter, Facebook, Instagram," and other online communities where women congregate to chat about their favorite characters. This audience helped the industry grow from $805 million to $870 million last year, according to comics researcher Comichron.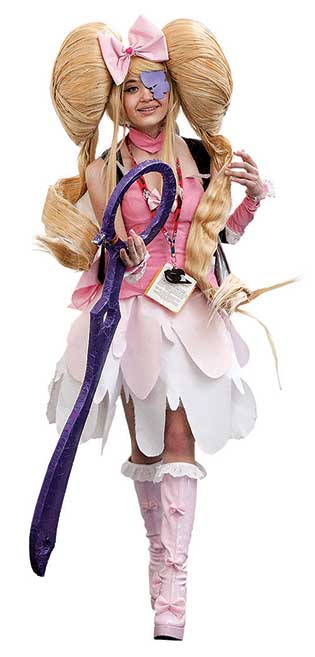 The best-selling comic strip right now is Saga, a science fiction series about a pair of star-crossed lovers—as in, from separate planets—narrated by their daughter. The first volume has been on the bestseller list for 75 weeks, earning about $6 million so far for Image Comics, which attributes its success mostly to female buyers. Sales and publicity were increased by a network of female comic book shop clerks who call themselves the Valkyries. They campaigned for the series by posting selfies wearing Saga T-shirts on Tumblr and other blog platforms.
Small independent publishers, which release predominantly fantasy and sci-fi stories, have profited most from this female fan base. With the male-centric superhero franchises such as Batman, Spider-Man, and Superman, "there's so much history involved [in the story line]," says Katy Riggs, a 27-year-old clerk at Austin Books & Comics in Texas. Women who didn't grow up reading them "feel nervous scratching the surface." Instead, in the 1990s, they obsessed over WB's Buffy the Vampire Slayer—which is now a popular line of books by Dark Horse Comics—and discovered serialized graphic novels such as Neil Gaiman's The Sandman, which has been popular with girls since its release in 1989.
The larger breakthrough was the U.S. introduction of manga, Japanese comic books, in the mid-2000s. With stories celebrating romance and magic and sparkly, pink graphics, the genre appeals particularly to tween girls. "All the girls in my Girl Scout troop were really into manga," Riggs says. "They got me into things like Sailor Moon and Cardcaptor Sakura," she adds, naming two of the biggest series. (Manga, still hugely popular, did $105 million in U.S. sales this past year.) Other female readers have crossed over to comics from popular young-adult series such as Twilight and The Hunger Games, which have plots similar to those of comic books, but without any illustrations.

Mainstream U.S. publishers are casting about for ways to lure this audience. DC Comics recently reinvented Batgirl as a sassy, smartphone-obsessed hipster who moves to the Gotham City equivalent of Brooklyn. The company's also made a point of finding more women to write editions of Wonder Woman, Catwoman, and a new series called Gotham Academy.
In January, Marvel Entertainment introduced a monthly series about Black Widow, played by Scarlett Johansson in The Avengers, and then rebooted She-Hulk, a superhero with a day job as a defense attorney for fellow superheroes. In July the X-Men character Storm also got her own line of books. And Marvel's riskiest plan comes in October, when Thor—who famously wields a hammer and is embodied in films by that Australian heap of testosterone, Chris Hemsworth—will become a woman. (The news was announced, fittingly, on The View.) Exactly how the plot will allow for this shift is top secret for now, says Jason Aaron, the writer of the series. But "Marvel's never before come and given a mandate that we need to change one of our characters from male to female," he says. "Certainly there's some kind of zeitgeist right now."
Before it's here, it's on the Bloomberg Terminal.
LEARN MORE