Big Oil's 'Grass-Roots' Groups in California
Oil companies fund "grass-roots" websites to turn the public against California's carbon laws
By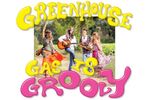 When oil companies mounted a public campaign in 2010 to roll back California's nation-leading greenhouse gas restrictions, the effort backfired in a big way: 62 percent of the state's voters rejected Proposition 23, which would have suspended California's goal of slashing carbon emissions by the end of the decade. It was a major setback for the industry and strengthened the resolve of environmentalists and politicians to discourage the use of fossil fuels. On Jan. 1, 2015, the state's cap-and-trade system is scheduled to expand to include gasoline, diesel, and other fuels used for transportation, which the California Air Resources Board estimates are responsible for 36 percent of greenhouse gas emissions.
Once again the oil industry is suiting up. The restrictions will cripple the economy and cost jobs, lobbyists say. But instead of making a direct plea to the public for support to delay or repeal the changes, oil companies are quietly working to make it look like Californians are spontaneously rising up in protest against the climate standards. In recent months, groups have popped up that appear to be grass-roots organizations started by ordinary people opposed to the rules. In fact, they're paid for by the oil industry.
The most active group, the two-month-old California Drivers Alliance, describes itself on its website as a "movement of motorists, small businesses, fuel providers, and consumers." It's been running a slew of online ads, radio spots, and bold-faced ads in newspapers across the state, urging readers to "Stop the Hidden Gas Tax." Mirroring an oil industry claim, the ad says the regulations will "increase the cost of gas between 16¢ and 76¢ per gallon." One online video features a Hispanic mother of two who says she works for a nonprofit that helps immigrants and can't afford to drive her car to work. "Many Latino families who only make minimum wage, we just honestly can't afford for gas prices to go higher," she says.
Asked where the alliance gets its money, spokesman Jerry Azevedo says the group's funding comes from the Western States Petroleum Association, whose members include BP, Chevron, ExxonMobil, and Shell Oil. He wouldn't say how much money the alliance had received. WSPA didn't reply to numerous messages seeking comment.
Another group, Fed Up at the Pump, says it's a "grass-roots coalition of consumers, businesses, and advocates who are concerned about the negative impacts that a hidden, regressive gas fee will have on California." It started a letter-writing campaign this year targeting Democratic Governor Jerry Brown. Like the alliance, it stresses the prospect of gas price hikes using the same numbers and wording—that Californians starting next year will pay up to 76¢ more per gallon. "Governor Brown," concludes a prewritten letter people can send through the group's website, "you must find a way to address climate change without hurting those of us already struggling to get by."
Fed Up lists retail, manufacturing, farming, and trucking groups among its four dozen members. The four-month-old organization is the creation of a petroleum trade group called the California Independent Oil Marketers Association, which is made up of small and midsize oil distributors and retailers. Jay McKeeman, a spokesman for the California Independent Oil Marketers Association and for Fed Up, says the group's goal is to pressure Brown to delay the January rules. "Let's have a public debate about this with full participation of fuel consumers," he says.
The groups echo the oil industry's contention that the regulations amount to a "hidden gas tax"—though there's not much hidden about it. In 2010 a California Air Resources Board report publicly estimated that cap-and-trade rules could raise gas prices 4 percent to 19 percent by 2020. The oil groups applied those percentages to today's gas price of $4 per gallon to arrive at the ubiquitous 16¢-to-76¢ figure.
Severin Borenstein, a professor at the University of California at Berkeley's Haas School of Business, says those numbers don't add up. A study he conducted in August puts the price increase at 9¢ to 10¢ per gallon, the difference between driving a car that gets 30 miles per gallon instead of 31. "There's a lot of hyperbole coming out of the oil industry," he says. Azevedo of the California Drivers Alliance sticks by his group's numbers and says, "We'd welcome a new analysis from the Air Resources Board."
The climate rules, signed in 2006 by Republican Governor Arnold Schwarzenegger, require the state to reduce its greenhouse gas emissions to 1990 levels by 2020. The industry's stealthy campaign to reverse or slow the regulations appears to be a long shot at best. A bill that would have delayed the January rules died in the state senate in August in the face of public support for the regulations.
The oil-backed groups have shrewdly focused their efforts where support for the rules is softest: low- and middle-income Californians who worry about high gas prices. Overall the climate policies remain very popular—76 percent of Californians agree that oil should be included under the new greenhouse gas rules, according to a July poll from the Public Policy Institute of California, a nonprofit think tank. However, when those people were asked whether they were in favor of the rules if it meant higher gas prices, public support tumbled to 39 percent. For the oil industry and its proxies to have a chance at getting what they want, says Mark Baldassare, president of the policy institute, "this has to be about working families."
BOTTOM LINE -
The bottom line: An oil industry public-relations campaign aims to convince Californians that new carbon rules will lead to high gas prices.
Before it's here, it's on the Bloomberg Terminal.
LEARN MORE