Ways to Play a U.K. Turnaround
by
Britain captures the spotlight this morning, as Ireland and the U.K. post the strongest Purchasing Managers Index figures among G-20 nations.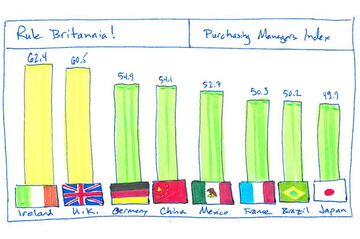 Today's data from across the Atlantic also surpasses the U.S. PMI and manufacturing figures released yesterday. While all 49 economists in a recent Bloomberg survey predict the Bank of England will maintain its current low interest rate policy at the conclusion of tomorrow's two-day meeting, BOE Governor Mark Carney has also made clear any weakness to growth is coming largely from exports, not U.K. domestic demand. In other words, Britain's internal economy is doing well. Additional data tells the story.
Citigroup tracks the cumulative record of U.K. economic releases in its U.K. Economic Surprise Index, where better-than-forecast data add to the index and worse data subtract. Since June, the index has begun to turn higher.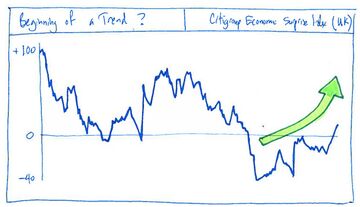 Investors looking to participate in the U.K. turnaround can purchase the iShares MSCI United Kingdom exchange-traded fund (EWU ). At 17.5 times trailing earnings, the fund trades at a slightly cheaper valuation than the 18.1 price-earnings ratio of the S&P 500 Index. Earnings growth is about 8 percent for each index. Most notably, components of the EWU pay an average dividend of 4.97 percent, more than double the yield of the S&P 500 Index, which is 1.90 percent.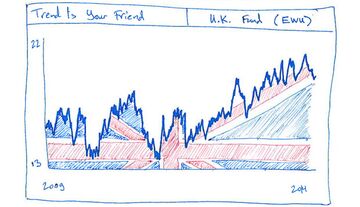 Before it's here, it's on the Bloomberg Terminal.
LEARN MORE