Venezuelan Bonds Tumble as Outlook for Devaluation Dims
Anatoly Kurmanaev and Christine Jenkins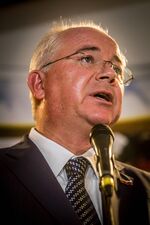 Venezuelan bonds tumbled after President Nicolas Maduro removed the main economic policy maker, fueling speculation that a devaluation and cut in fuel subsidies that would bolster reserves will be delayed.
The government's $4 billion of notes due in 2027 sank 0.72 cents to 74.83 cents on the dollar at 12:01 p.m in New York, bringing the two days of losses to 3.85 cents, the biggest drop in 10 months.
Rafael Ramirez, who will leave his posts as the vice president for economy and as oil minister, had advocated devaluing the bolivar to boost exports and ease dollar shortages and the world's fastest inflation. He also tried to mend Venezuela's relations with the U.S. and European investors, holding the first meeting with bondholders this decade.
"This is a defeat for pragmatists, a defeat for Ramirez's program of fundamentally changing the relative prices in the economy," Francisco Rodriguez, senior Andean economist at Bank of America Corp., said by phone from New York today. "The measures necessary for macroeconomic stability have now been shelved."
Active army general Rodolfo Marco Torres replaced Ramirez as the economy vice president, with Asdrubal Chavez, the cousin of the late leader Hugo, named oil minister of the South American country with the world's largest oil reserves. Eulogio Del Pino will head state oil company Petroleos de Venezuela SA, known as PDVSA.
Falling Star
Ramirez, who was appointed oil minister in 2002 and assumed the additional role of PDVSA president in 2004, had seen his influence expand after Hugo Chavez died last year from cancer.
Ramirez was appointed by Maduro as economy vice president in October and gained leadership over the country's economic policy as bolivar tumbled to record low on the black market and annual inflation tripled to 60 percent.
To solve these problems, Ramirez proposed weakening the national currency by merging the three official exchange rates ranging from 6.3 to 50 bolivars per dollar. Companies and individuals left out of the official channels pay about 88 bolivars per greenback on the black market.
Devaluation would pave the way for growth to resume next year, said Rodriguez. A devaluation would also slash Venezuelans' purchasing power, making it unpopular.
'Negative Signal'
"The replacement of Ramirez sends a negative signal to markets and investors on economic reform," Diego Moya-Ocampos, London-based political risk analyst at consultancy IHS Country Risk, wrote in a note to clients today. "Hopes for a change of policy direction have now disappeared."
Torres was previously in charge of four state banks, Chavez was head of refining at PDVSA and del Pino was in charge of oil exploration and production.
They are capable managers with minimal ideological rhetoric, said Rocio San Miguel, director of Caracas-based public policy research organization Citizens' Control. What they are not interested in, is changing the economic policy, she said.
Torres, Chavez and Del Pino "don't have the political weight to lead economic changes," San Miguel said by telephone from Caracas.
Changing Policy
As oil minister, Ramirez had tried to change the economic system by implementing the first increase in gasoline prices in 18 years.
Decades of price controls in Venezuela have kept gasoline prices at about 6 U.S. cents a gallon, calculated at the official exchange rate, costing the government about $15 billion in lost revenue.
Ramirez will now head the foreign ministry, a position without real economic power, according to Luis Vicente Leon, president of Caracas-based polling company Datanalisis.
"I want to make a special recognition to companion Rafael Ramirez who has spent 12 years rescuing our oil industry from the claws of the meritocracy," Maduro said.
Maduro, who spoke for almost three hours, said he would create a centralized fund for reserves at the central bank.
"Here we'll have our funds from Fonden, the Chinese fund and other funds and financial instruments to increase these strategic reserves," Maduro said, referring to off-budget funds the country maintains in addition to its foreign reserves.
Venezuela saw its foreign currency reserves fall to an 11-year low of about $20 billion last month. The country has delayed regular reporting of economic statistics and is yet to publish inflation data for June, July or August after annual consumer-price increases reached 61 percent in May.
"Unfortunately, the president is refusing to take relevant economic measures," Leon said by text message from Washington last night. "It is an operational reshuffle without changes that can really attack the causes of the economic crisis."
Before it's here, it's on the Bloomberg Terminal.
LEARN MORE