The American Appetite for Impractical Cars Comes Out of Hibernation
by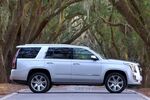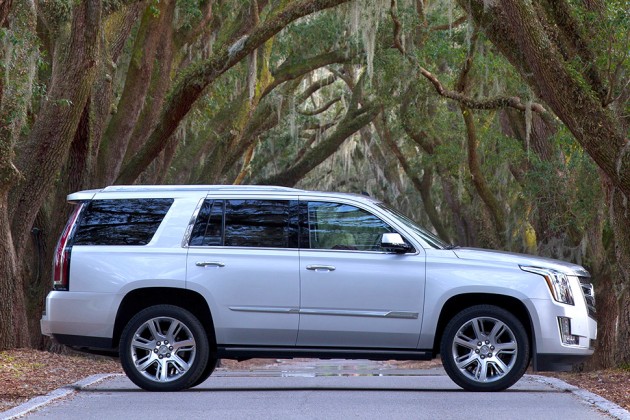 The last time Americans were buying cars so quickly, Tesla had just raised a quaint $40 million in funding and Uber was still the stuff of San Francisco dreams. In August, U.S. drivers bought vehicles at an annualized pace of 17.4 million, blowing right by analysts' expectations of about 16.6 million. The country hadn't passed the 17 million mark since July 2006. Every minute in August, Americans bought 34 cars and trucks.
Fairly generous incentives at dealerships helped. Relatively cheap financing played a big part as well. Loans that don't charge interest for six years are common these days.
But there's something else going on. Jeff Schuster, an analyst with LMC Automotive, told Bloomberg that the auto industry is literally pulling the economy "along with it."
The most bullish indicator in the car world: Americans are buying fun vehicles again—cars and trucks that aren't all that pragmatic. General Motors, for all its recall problems, is perhaps the best example of this.
As it was clawing its way out of bankruptcy, the company ramped up production of its Chevrolet Corvette and greenlighted an overhaul of its swanky Cadillac Escalade. Neither of these cars is aimed at the heart of the market. They are never going to find tens of thousands of buyers a month because nobody really needs them. Corvettes go fast and scare passengers—that's why there's an extra "Oh dear" handle on the center console. Escalades turn heads and burn gas. The practical driver who needs that much space can buy the Kia Sedona minivan. Or buy three Sedonas for the same price as a modestly appointed Escalade.
Here's a look at Corvette sales since the dark days of the Great Recession:
 


Here's how the Escalade performed over the same time span:
 


The heart of America's car industry will always be small SUVs, tough pickups, and smart sedans like the Ford Fusion and Honda Accord, both of which put up huge sales numbers in August. But when more Americans are buying cars just because they're cool, it's a very good sign.
Before it's here, it's on the Bloomberg Terminal.
LEARN MORE