Samsung's New Galaxy Note: Top That Phablet, Apple
By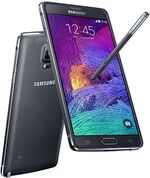 While the competition between Samsung Electronics and Apple on smartphones has been fierce, Samsung has had one corner of the mobile market to itself: the phablet. On Wednesday the company took advantage of its last chance to show off its latest 5.7-inch Galaxy Note before its supersize phones face direct competition from Apple, which is expected to introduce several iPhones with larger screens on Tuesday.
The Galaxy Note 4, which Samsung unveiled at the IFA trade show in Berlin and in coordinated events in New York and Beijing, comes in two versions. The standard Note 4 is an upgraded version of the Note's most recent model, with upgrades to the camera, screen, battery, and stylus.
A separate version, the Note Edge, has a very Samsungian twist: A narrow, curved screen runs lengthwise along one side of the phone. This screen can be used to receive notifications without interrupting a video on the main screen, and it turns into an alarm clock display when the phone's screen is turned off. Samsung also released a specialized software kit so developers can tailor apps to the side screen.
Samsung says its Note 4 will be available in October and the Edge will go on sale in select markets later this year. It didn't immediately release information on pricing.
Samsung has a lot riding on this one. Like Apple's, its tablet business has slowed. Unlike at Apple, executives have increasing concern about the health of its smartphone business, whose sales have been slowing and profit declining. Previous iterations of the Note have been popular: Samsung sold 5 million units in a month after it released the Galaxy Note 3 last year. But even if the new Notes are even more popular, they won't quite solve Samsung's smartphone problems, which reflect pressure from Chinese manufacturers selling phones for less.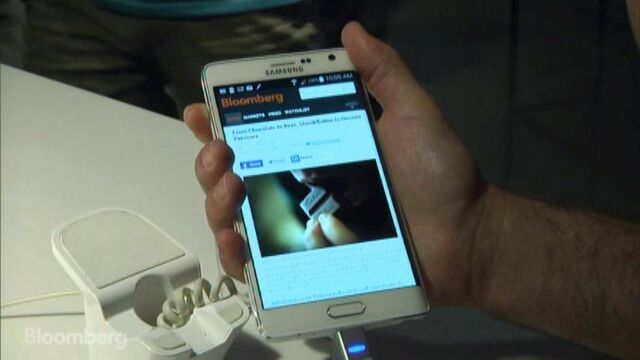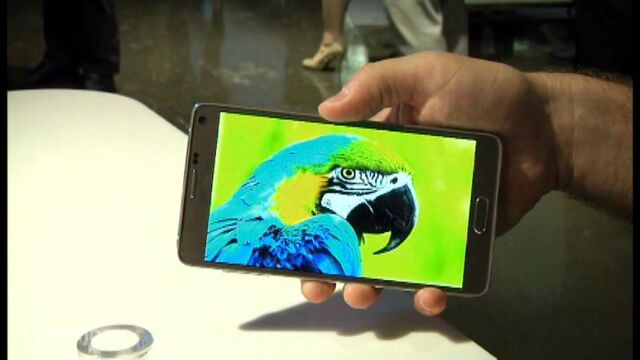 Instead, the Note's main competition will be Apple's new supersize iPhones. Samsung took several tacit swipes at Apple throughout the event, repeatedly mentioning that it was the first smartphone maker to go big-screen and noting that skeptics and cynics mocked it relentlessly for its phablets. It even said that it holds more patents than any other smartphone manufacturer. Its invited guests at the New York event, two members of the rock band Maroon 5, enthusiastically said they'd be holding an iPhone-burning party immediately following the event. Samsung executives onstage didn't say they'd join in, but they didn't look unhappy about the idea, either.
Before it's here, it's on the Bloomberg Terminal.
LEARN MORE