Jefferies Profit Rises Sevenfold on Investment Banking
Zachary Tracer, Michael J. Moore and Stephanie Ruhle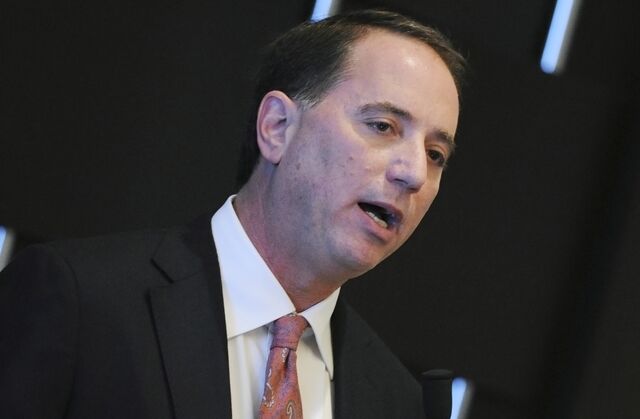 Jefferies Group LLC, the Wall Street firm owned by Leucadia National Corp., said fiscal third-quarter profit rose almost sevenfold on gains in investment banking.
Earnings for the three months ended Aug. 31 climbed to $82 million from $12 million a year earlier, New York-based Jefferies said in a statement. The figure is preliminary, and was released ahead of the firm's investor-day presentation scheduled for today.
Fixed-income revenue climbed to $207 million from $33 million a year earlier and equities revenue increased 7.9 percent to $163 million, Jefferies said. Analysts and investors often watch Jefferies's results for signs of how larger firms like Goldman Sachs Group Inc. and Morgan Stanley will fare. Those banks will report third-quarter results in October.
"Market conditions had improved in June and the first couple of weeks in July, so I would view their report encouragingly, that perhaps condition remained benign for the rest of the summer," said William Fitzpatrick, an analyst at Manulife Asset Management. "At the margin, confidence in the U.S. has increased."
Jefferies's fixed-income results beat a year-earlier period when it struggled amid market speculation on whether the Federal Reserve would taper stimulus. The firm's fixed-income revenue fell about 5 percent from the fiscal second quarter, and equity-trading revenue dropped 8 percent.
Larger Firms
Similar sequential moves among the five largest Wall Street banks would mean a 3 percent rise from the third quarter of 2013 in total trading revenue. Jefferies's fiscal third quarter includes the month of June, which lenders including Citigroup Inc. said featured a pickup in trading, while the large banks wait to see what September will bring.
Investment-bank revenue at Jefferies advanced 45 percent to $461 million in the period. Total net revenue was $835 million. The year-earlier figures came from the firm's website.
"Investment banking was clearly the standout," Jefferies Chief Executive Officer Richard Handler said in an interview. "Our investment-banking business has definitely been gaining market share."
Jefferies helped advise on about 30 deals announced between the beginning of June and the end of August, according to data compiled by Bloomberg. The combined value of those transactions exceeded $70 billion.
Transactions Surge
Companies have announced about $2 trillion in mergers and acquisitions globally this year, already surpassing the annual totals for each of the past seven years, the data show.
Jefferies posted a 39 percent sequential increase in investment-banking fees that outpaced overall volumes. Completed mergers and acquisitions jumped 25 percent in the quarter ended in August compared with the previous three months, according to data compiled by Bloomberg. Issuance of corporate bonds dropped 27 percent in the period, while equity underwriting volume fell 5 percent.
Leucadia has declined 12 percent this year, the third-worst performer in the 84-company Standard & Poor's 500 Financials Index, which has gained 6.9 percent. Goldman Sachs is up 1.4 percent while Morgan Stanley has advanced 10 percent.
In addition to Jefferies, Leucadia has a beef-processing operation, a minority stake in Philip Falcone's publicly traded Harbinger Group Inc. and a commercial-mortgage joint venture with Berkshire Hathaway Inc. Handler is also CEO of Leucadia, which is based in New York.
(An earlier version of this story corrected the year-earlier total net revenue figure.)
Before it's here, it's on the Bloomberg Terminal.
LEARN MORE