Baseball's Mitt Romney Strikes Again
By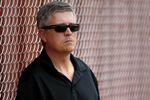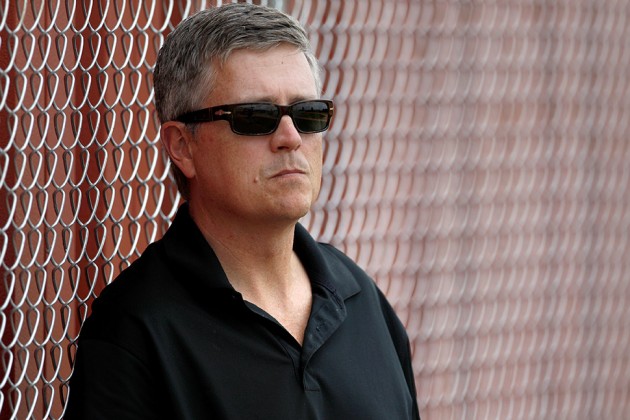 In the latest issue of Bloomberg Businessweek, I profiled Houston Astros General Manager Jeff Luhnow, a former McKinsey consultant who found his way into baseball and is now trying to pull off one of the most ambitious turnarounds in Major League Baseball history. In my piece, I likened him to Mitt Romney: Luhnow is stripping down the Astros with ruthless efficiency, the way Romney once ripped apart steel companies at Bain Capital. The common idea is that this allows organizations to be rebuilt for greater strength and success. But as the 2012 presidential election made clear, Romney's approach often entailed the unsentimental firing of a lot of people.
On Monday, Luhnow again lived up to the Romney comparison when he fired Astros manager Bo Porter less than two seasons into the job. Porter had been less than happy with the analytics-driven style of baseball that Luhnow and his brain trust are pioneering, and he apparently made his unhappiness known. Fox's Ken Rosenthal wrote an article about it last week that seems to have been the proximate cause of Porter's dismissal.
One of the things that makes the Astros' experiment so interesting is that there hadn't appeared to be any team tension between the "old school" and "new school" approaches to baseball. In Moneyball, Michael Lewis's book (and movie) about the Oakland A's analytic style, that tension was a constant theme and source of comedy. But when I visited in June, the Astros all seemed to be preaching from the Luhnow hymnal. Certainly, the team's owner, Jim Crane, thought so.
"What I've learned is that a baseball operation is no different than any other operation," Crane told me. "You've got to get everybody working together. My job—what I did in the big company [Eagle Global Logistics, which Crane founded and sold]—I just got everybody working together. When I saw conflict, I'd sit the two guys down in a room and say, 'Okay, guys, we're gonna straighten this out and work together, or one of you guys ain't gonna be here.' So that's the way I operate. I think we have it running fairly efficiently. Now it's just a matter of getting the product on the field right and getting the wins."
As it turns out, things weren't running so efficiently, and now Porter is gone.
In the wake of Porter's firing, some media coverage has implied that the franchise is suddenly directionless. To wit, this column in the Houston Chronicle: "Porter's Hiring, Firing Raise Questions About Luhnow's Decisions, Club's Direction").
On the contrary, the direction couldn't be clearer: By siding with Luhnow, Crane has emphatically signaled that baseball's great experiment will continue. For how long is anyone's guess. Crane told me he expected the turnaround would take "four or five years." The Astros are wrapping up Year Three.
In the meantime, the Astros need a new manager. Given Porter's abrupt dismissal and Luhnow's clear authority, the job may not be attractive to everyone. Whoever winds up with it had better be open to the team's data-driven approach. In fact, maybe Luhnow should spare himself future headaches and set his quants to work: The Astros could become the first team managed by an algorithm.
Before it's here, it's on the Bloomberg Terminal.
LEARN MORE