Europe Struggles to Control a Rising Tide of Homegrown Jihadists
By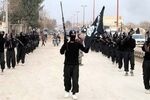 As the Islamic State extremist group spreads terror worldwide—now through the apparent beheading of U.S. hostage Steven Sotloff, in a video released on Sept. 2—European governments are scrambling to keep tabs on thousands of their citizens who may have trained and fought with the group in Syria.
The Soufan Group, a New York City-based security consultancy, estimated in June that more than 2,000 European nationals (PDF) had joined the group, formerly known as the Islamic State in Iraq and the Levant, or ISIL. Britain and France accounted for more than half that total. More recently, French Interior Minister Bernard Cazeneuve estimated that some 900 French nationals were Islamic State jihadists. The European fighters far outnumber those from North America, according to estimates by Soufan's Richard Barrett and others that put the number of U.S.-citizen jihadists at anywhere from 70 to as many as 300. Another 30 or so are Canadian, according to the Soufan report.
British authorities have said the hooded terrorist who beheaded U.S. journalist James Foley, and who appears to be Sotloff's killer as well, was from the U.K. And Mehdi Nemmouche, a French-Algerian national charged with killing four people in a May 24 shooting attack at the Jewish Museum in Brussels, spent more than a year training in Syria starting in early 2013, according to French prosecutors. "For some European countries, this problem of foreign fighters and their potential role in terrorism inside Europe is their leading security problem," says Ian Lesser, senior director for foreign and security policy at the German Marshall Fund in Brussels. "It's at the top of the agenda."
Some in the U.S. have called for stripping terrorists of their citizenship. But European governments can't do that: All 28 European Union member countries have signed a United Nations treaty that prohibits revocation of citizenship, except when the person has obtained citizenship by fraud or has dual nationality. The U.S. and Canada haven't signed that treaty.
European governments are taking other initiatives, though. Dutch Justice Minister Ivo Opstelten said on Aug. 29 that the Netherlands had canceled the passports of 33 people suspected of wanting to join terror groups, and placed some of their children in foster care. Authorities in France, Germany, Italy, and Spain all have arrested suspected Islamic State jihadists in recent weeks, including several who were believed to have come from Syria to recruit new fighters.
Britain, now on alert for what its government says is a "highly likely" terror attack, on Sept. 1 unveiled a package of measures including a law allowing the seizure of passports of suspected terrorists. Proposed legislation would give police "temporary power to seize a passport at the border, during which time they will be able to investigate the individual concerned," Prime Minister David Cameron told Parliament. Pending investigation, they would be unable to enter the country.
Before it's here, it's on the Bloomberg Terminal.
LEARN MORE