Hollywood's New Product Placement Is in the Plot
By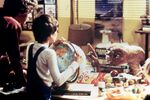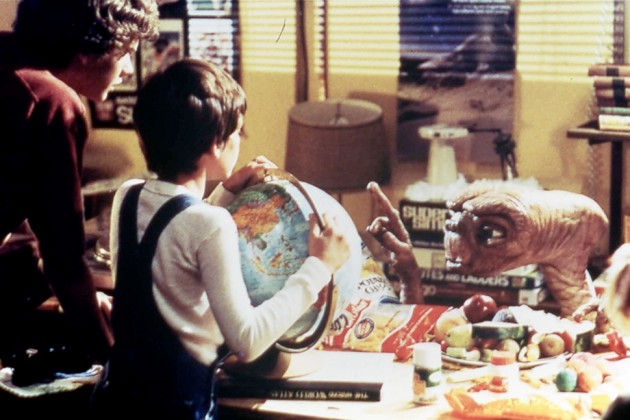 In September 1981, Steven Spielberg had a problem with a scene he was filming for his new movie, E.T. The script called for Elliott, the little boy in the film, to lure E.T. out of hiding by leaving a trail of M&Ms. But the Mars candy company, which makes M&Ms, wasn't interested in a product placement deal, especially for a movie with such an ugly alien as its main character. Spielberg's production company turned to Hershey, which had been looking for a way to boost the disappointing sales of its new bite-sized peanut butter candy. "I thought [E.T.] was a strange creature, but I told all the executives here, 'You're gonna love him,'" Jack Dowd, Hershey's then-vice president for new business development, told the Washington Post . After E.T was released in 1982, sales of Reese's Pieces shot up 65 percent.
E.T. wasn't the first instance of product placement, though for years it has been heralded as the most successful one. That's because Reese's Pieces wasn't just shown in the film but served as an integral part of the plot. Working a product seamlessly into a film is what every advertising company strives for, but since movie scripts are usually written well in advance of shooting, much less creation of a marketing campaign, it doesn't happen often. A Hollywood film studio is trying to change that.
A few months ago, Relativity Media, the studio behind both Mirror Mirror and the animated movie Free Birds, launched a branded-content agency called Madvine—a name combining New York's Madison Avenue and Hollywood's Vine Street—that will weave advertisers' products into Relativity's film, television, and sports content. Variety reported that this could earn Relativity, which was founded by Ryan Kavanaugh, as much as $10 million a year. (Relativity Media was unavailable for comment.)
So far, Madvine has put Evian water in an upcoming movie based on a Nicholas Sparks novel and is currently working with Mondelēz International, the parent company of Oreos. It also recently signed a multimillion deal (the actual number hasn't been disclosed) with France-based liquor company Pernod Ricard to place Kahlua in an upcoming Zach Galifanakis and Kristen Wiig movie. "The brand is actually involved at script level," Madvine Chief Executive Officer Danny Stepper told Advertising Age.
That may be the most important component. The best movie-advertising product tie-ins are those that happen naturally. It's too soon to tell if Madvine will pull stunts as clean as E.T.'s, or instead land closer to the 1988 E.T. rip-off Mac and Me, which features a dance scene inexplicably set in a McDonald's.
Before it's here, it's on the Bloomberg Terminal.
LEARN MORE