Chick-fil-A Does the Obvious: Chicken and Waffles
by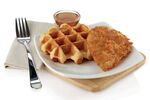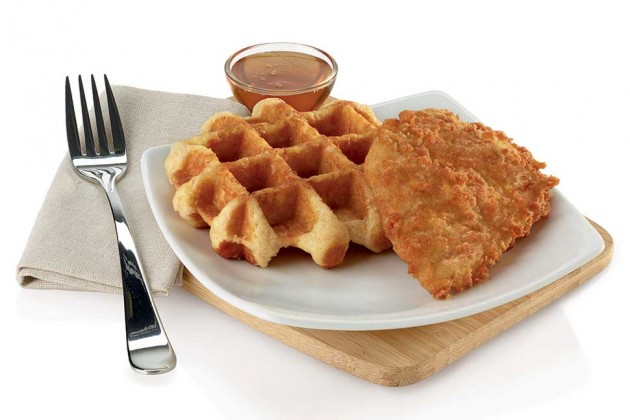 Atlanta-based Chick-fil-A is inarguably a Southern chicken chain. Chicken and waffles is (arguably) a popular Southern dish. Chick-fil-A serves chicken, and it's tested waffles before. Now, at long last, the chain brings the two together in a chicken-and-waffles test that is going on in central Georgia (Macon, Dublin, and Warner Robins), Memphis, Tenn., Philadelphia, and Inland Empire, Calif.
It's not a sandwich. The chain describes the new item as "a breakfast portion" of boneless, seasoned chicken breast served alongside a maple syrup-flavored waffle, with a side of honey.
Chick-fil-A, which recently launched a new specialty coffee program to draw in more morning customers, is testing other breakfast items, too, including an egg-white chicken grill sandwich, a Greek yogurt parfait, oatmeal, and cinnamon swirl pastries.
"It's too early to tell when and if we would roll these out nationally," said Chick-fil-A spokesman Mark Baldwin in an e-mail, but history is only mildly encouraging. Popeyes has reported success with its limited-time Chicken Waffle Tenders. The combo also made its way onto menus at White Castle for a time and was spotted at Burger King. None of the chains made the items permanent.
Before it's here, it's on the Bloomberg Terminal.
LEARN MORE