China's Bocom Aims to Be Stock Incentive Pioneer in Reforms
Bloomberg News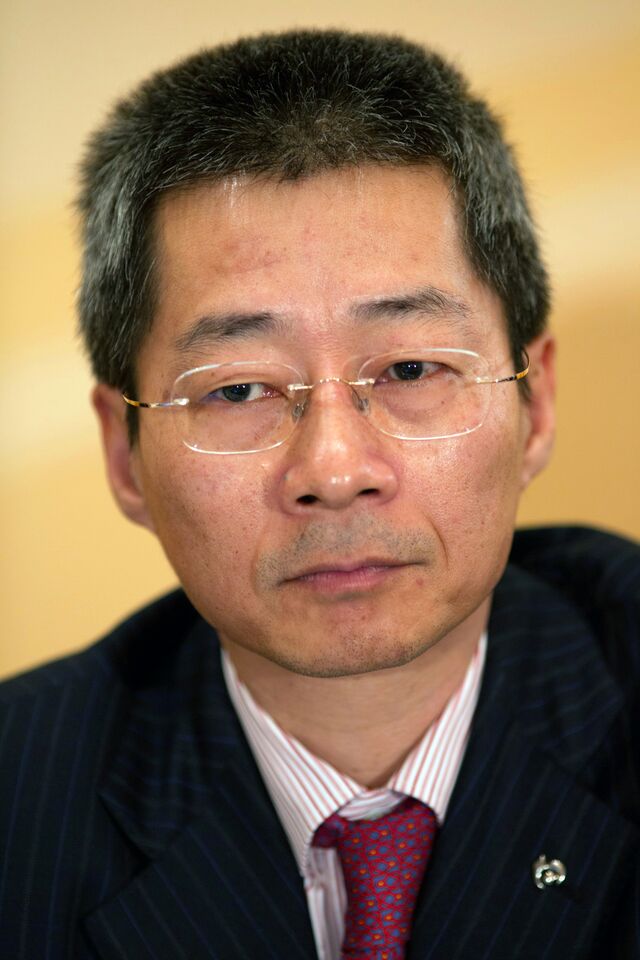 Bank of Communications Co., the Chinese bank part-owned by HSBC Holdings Plc, said it wants to be the nation's first listed lender to offer stock incentives for management.
The move would be part of an "entire reform package" that the bank plans as the government urges a new round of financial restructuring, Qian Wenhui, the bank's vice president, said in Shanghai yesterday. He was speaking at a press briefing after second-quarter earnings.
Any move to introduce the stock plans at listed banks would be a turnaround from a ban imposed in 2008 by the Ministry of Finance, which is Bocom's largest shareholder. The government may need to balance prospects for more efficient financial firms against the risk of being seen to undermine President Xi Jinping's campaign for state frugality.
"The move would be a big step for Chinese banks and it could meet with a lot of resistance," said Francis Lun, the Hong Kong-based chief executive officer of Geo Securities Ltd. "If Bank of Communications successfully changes the system, all the other banks will definitely follow."
Shares of Bocom rose 0.7 percent to HK$5.72 as of 11:34 a.m. in Hong Kong today. The stock's gain of 4.6 percent this year compares with a 7.7 percent increase for the benchmark Hang Seng Index.
Market Forces
In 2006, the Ministry of Finance and the State-Owned Assets Supervision and Administration Commission released a trial plan to allow listed state-owned enterprises to issue stock incentives to employees. In 2008, the finance ministry banned listed financial state-owned enterprises from doing so.
The finance ministry holds 26.5 percent of the shares of Bocom, China's fifth-largest lender by assets and market value, while HSBC owns 19 percent.
Chinese leaders pledged in November to give market forces a bigger role in the world's second-largest economy, including reducing government ownership of state-owned enterprises and allowing employee stock-incentive plans at those businesses.
Allowing incentives would immediately boost banking stocks, Wang Yichuan, a Wuhan-based analyst at Changjiang Securities Co., said in a note on Aug. 19. China's lenders trade at lower price-to-earnings valuations than global peers after the pace of economic growth cooled and bad loans mounted.
Wang predicted that incentives could be allowed to be as much as 30 percent of banking executives' pay. That's a level that the government has previously said could be acceptable in principle.
State Appointees
Government-appointed executives at China's state-owned enterprises will be replaced by private-sector managers as reform of the companies gathers speed, the South China Morning Post reported yesterday.
New managers at the so-called SOEs will be recruited from outside government and will be paid in line with international standards, the paper said, citing an Aug. 18 speech by Xi. Government-appointed officials at the companies will probably join the board of directors, and their salaries will be cut by as much as 50 percent, the Post said.
Bocom's Qian said yesterday that so-called mixed-ownership reform advocated by the government covers many areas, including ownership structure, management and human resources. While the bank is "going all out" to pursue changes to achieve a better performance, "as to how much of a breakthrough we may eventually have, it's too early to talk about the details."
Bank of China Ltd., the fourth-biggest Chinese bank, hasn't implemented a long-term incentive plan which was approved by its board in 2005 and includes management stock-appreciation rights and employee stock ownership.
"The move would be groundbreaking for the banking industry," said Kenny Tang, general manager of AMTD Financial Planning Ltd. in Hong Kong. Allowing stock incentives would show the government's commitment to "marketize state-owned enterprises and to improve their efficiency," Tang said.
Bocom yesterday reported a 5.6 percent increase in second-quarter profit from a year earlier as gains in fee and lending income outweighed provisions for bad loans.
— With assistance by Jun Luo, and Alfred Liu
Before it's here, it's on the Bloomberg Terminal.
LEARN MORE