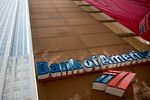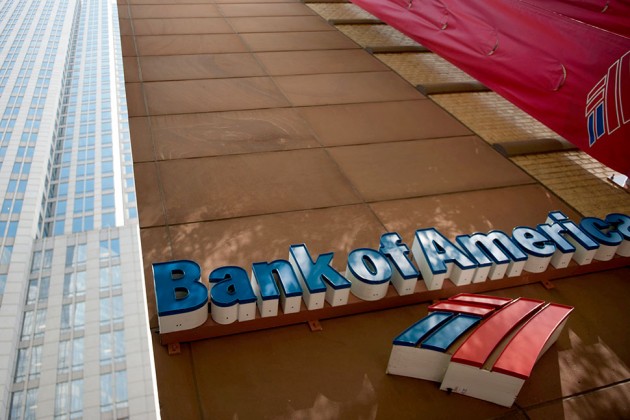 Bank of America will pay about $17 billion to settle a range of investigations into its crisis-era mortgage business, the AP and Bloomberg News are reporting, a figure that comes in at the high end of negotiations between the bank and government in recent months. Expected to be formally announced tomorrow, it would be the biggest settlement of its kind, topping the $13 billion that JPMorgan Chase agreed to pay in the fall of 2013 for its part in the credit crisis. The money will be split between a cash penalty and relief to homeowners.
Is $17 billion a lot of money? It is. Also, it isn't. Bank of America has had only $14.8 billion of net income over the last four years. On the other hand, the bank's shares perked up about 0.5 percent on news of the pact, a sign that the punishment is not so onerous as to affect BofA's ability to make money. This fits the pattern: When megasettlements with the big banks are announced, investors cheer them for bringing "closure" to "legacy" issues, and then everyone moves on. And Bank of America will presumably be able to treat some of its penalty as a business expense, which means it will recoup some of it on taxes.
Bank of America still has more to answer for, mostly relating to its 2008 acquisition of shoddy-loan spigot Countrywide Financial—a purchase that will now have led to some $70 billion in fines and payments. Many have complained that these 10- and 11-figure settlements, including Citigroup's $7 billion deal in July, all kind of blur together, never holding any actual human beings to account.
A parallel bit of news might bring some satisfaction to those still hoping to see individual heads on pikes: The U.S. attorney in Los Angeles is preparing a civil lawsuit against Countrywide co-founder Angelo Mozilo and as many as 10 other former employees, Bloomberg News reports.
Before it's here, it's on the Bloomberg Terminal.
LEARN MORE