Square Wants to Compete With Small Business Lenders
By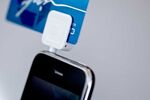 Square is beefing up its effort to finance small business owners. The San Francisco company, best known for making credit card readers that plug into mobile phones and tablets, has provided $50 million in financing to more than 10,000 merchants since last year through a business called Square Capital. Today the company announced it has raised funding to expand the program and extend "hundreds of millions of dollars" in financing to Main Street, according to a release.
The new funding comes from Victory Park Capital, a Chicago firm that previously provided $75 million in debt financing to Kabbage, another online small business lender. Faryl Ury, a spokeswoman for Square, declined to say how much the company raised.
Square Capital isn't structured as a traditional loan, but as a merchant cash advance. The tech company gives merchants a small amount, and merchants repay that initial sum plus a fixed premium. Square collects repayments as a set percentage of the merchant's daily credit card sales. Application is speedy: Square uses its credit card processing data to decide how much money it will offer, and how much it will cost.
Those differences aside, merchant cash advances function much like loans. Square Capital charges premiums of 10 percent to 14 percent on advances that it expects to be repaid in about 10 months, according to Ury. Under those terms, a merchant might repay the equivalent of a 34 percent annual percentage rate on a $5,000 advance, more than double the rate on the average business credit card, but cheaper than what many other lenders charge.
This kind of nonbank lending is a growing market. CAN Capital, a New York-based alternative lender, estimates it will make $1 billion in loans this year. A competitor, OnDeck, is reported to be headed for an IPO. PayPal says it's lending $1 million a day to merchants through its own working-capital offering.
The main appeal for merchants is that these new types of loans provide fast and easy access to capital, usually for smaller dollar amounts than banks like to lend. It comes at a high cost. OnDeck typically charges more than 50 percent APR on loans of as much as $250,000, according to documents from an OnDeck bond offering.
The ability to undercut other lenders may be especially appealing to Square, given that it's facing cutthroat price competition in its core credit card processing business: Last week, Amazon.com introduced a processing service that's cheaper than Square's.
Small business lending, on the other hand, seems less subject to pricing pressure. In May, Square's newest investor, Victory Park co-founder Brendan Carroll, told a conference that alternative lending is an appealing business because there's little government regulation: "Not that it's the Wild West and people are running wild, but there is less scrutiny, so there's no reason to lower prices."