Del Potro Pulls Out of U.S. Open Tennis as Wrist Recovers
Rob Gloster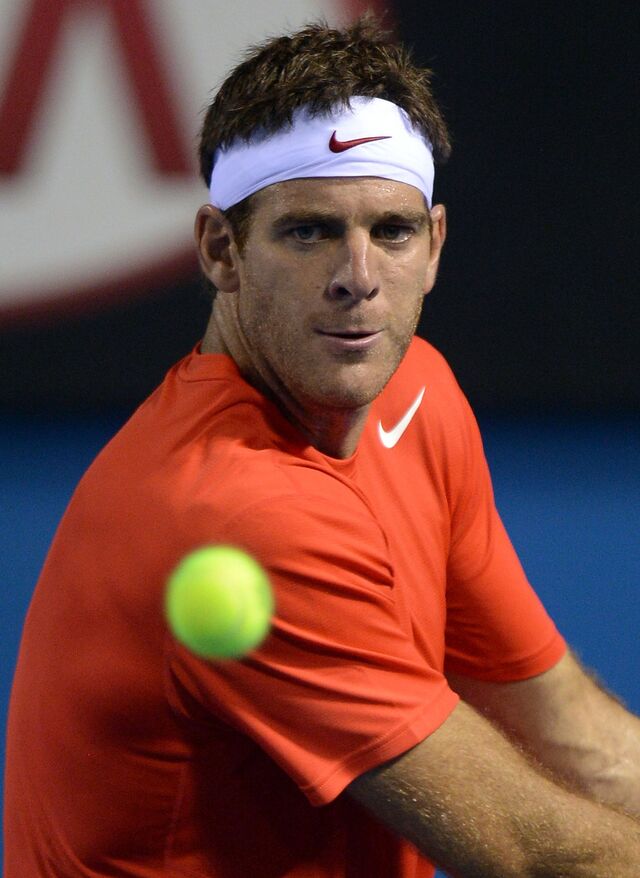 Former champion Juan Martin del Potro of Argentina withdrew from the U.S. Open tennis tournament as he continues to recover from wrist surgery, the U.S. Tennis Association said yesterday in a news release.
Del Potro, 25, who won the U.S. Open in 2009 and is ranked 11th in the world, has not played since late February because of wrist pain. He had surgery in March.
Del Potro defeated Switzerland's Roger Federer for the title five years ago, breaking Federer's run of five straight U.S. Open championships.
Rafael Nadal, who is ranked No. 2, will announce early next week whether he will play in the U.S. Open. He withdrew from warmup tournaments in Toronto and Cincinnati with a right wrist injury.
The U.S. Open starts Aug. 25 in New York.
Before it's here, it's on the Bloomberg Terminal.
LEARN MORE