business
Germany Reaches New Levels of Greendom, Gets 31 Percent of Its Electricity From Renewables
By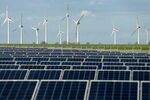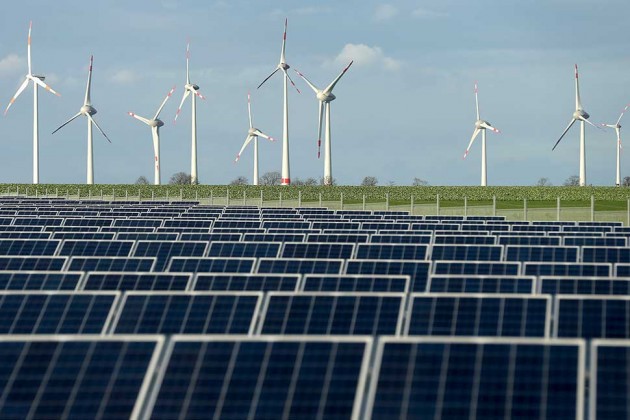 As Europe struggles to ease its dependency on Russian gas, Germany is getting ever greener: During the first half of 2014, the nation generated 31 percent of its electricity from renewable energy sources, according to a recent report by the Fraunhofer Institute (PDF). Excluding hydro, renewables accounted for 27 percent of electricity production, up from 24 percent last year.
"Solar and wind alone made up a whopping 17 percent of power generation, up from around 12 percent to 13 percent in the past few years," according to Renewables International, which provides a helpful rundown of the Fraunhofer report. The country's solar power plants increased total production by 28 percent compared with the first half of 2013, while wind power grew about 19 percent.
Germany still derives most of its energy from coal, though consumption of brown coal dropped 4 percent. Power from natural gas fell 25 percent, while nuclear power decreased by only about 2 percent.
The U.S. produces far more renewable energy than Germany in terms of quantity. But as a percent of total energy production, America falls short. In 2013 wind accounted for 4 percent of total electricity generation, and solar made up 0.23 percent, according to the U.S. Energy Information Administration. Geothermal was at 0.41 percent; biomass, 1.48 percent.
Germany's government and population are famous for their environmental zeal. "Green, do-gooding Germans have long been at the sharp end of jokes, often for good reason," writes Rose Jacobs in her Newsweek piece, "Doing It the German Way." "Their water conservation efforts were so enthusiastic in the 1990s and early 2000s that by 2009 sewage systems were suffering from too little water running through them."
This same environmental spirit may eventually help Germany wean itself off natural gas imports from undesirable sources such as Russia, which currently supplies more than a third of its oil and gas.
As of 2011, one German village already began producing at least 300 percent more energy than it needs—and generating more than $5.7 million in annual revenue by selling it back to the national grid.
Before it's here, it's on the Bloomberg Terminal.
LEARN MORE