Everybody Hates Property Taxes. Here's How to Make Them Fairer
By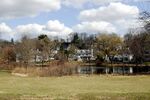 The one thing everyone seems to agree on is that something is unfair about property taxes in the wealthy New York City suburb of Scarsdale. Some people are shocked that a big hike in taxes could force a 92-year-old retired journalist and his wife to sell their home and move out. Others are scandalized that the journalist—former star New York Times reporter Seymour Topping—has been getting away with paying low taxes for years.
A simple solution would end both kinds of unfairness. Naturally there's strong resistance to it.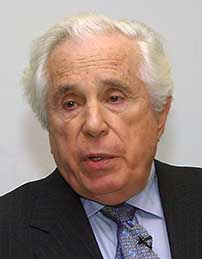 First, though, the details on Topping and his wife, Audrey, 86, who is also a retired journalist. They have owned their Scarsdale home for about 40 years. It has 13 rooms and sits on two acres in one of the most desirable suburbs in the country. Not bad for a pair of ink-stained wretches. They were recently informed that because of a municipality-wide revaluation of properties, their annual property taxes would roughly double, to $85,704 a year.
"We've had a lot of shocks, but this was another kind of shock," Topping told the local newspaper, the Journal News. He and his wife say they aren't rich and simply can't afford that tax bill.
If Scarsdale drastically cut back on spending, it could cut property taxes for the Toppings and everyone else. But Scarsdalites clearly like the level of services that high taxes buy. If taxes aren't going to come down, the next best is to make them as fair as possible. That means two things: no shocking changes that catch people unprepared, as the Toppings were, and no inequities—people whose properties have the same value should pay the same taxes.
The way to achieve both of those goals is to revalue all the properties in town frequently. That smooths out changes in tax assessments and reduces discrepancies between new, freshly assessed homes and old ones that haven't changed hands in decades. Most states, including nearby Connecticut, require localities to revalue homes every few years. New York has no such law. The last time Scarsdale did a comprehensive evaluation was 1968, the year before the first lunar landing.
Zephyr Teachout, who is running against Governor Andrew Cuomo for the Democratic nomination for the next gubernatorial term, has made periodic revaluation an unlikely campaign issue. "It's essential," Teachout, who teaches property law at Fordham Law School in Manhattan, told the Journal News. "Revaluation is essential in a very dynamic economy. We need to have an accountable, fair government. And you can't be accountable if your numbers are off."
Before it's here, it's on the Bloomberg Terminal.
LEARN MORE