Madoff Son Asks Judge to Block Trustee Bid to Revamp Suit
Erik Larson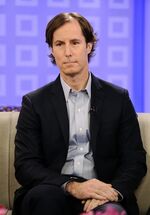 Bernard Madoff's son and the estate of another who committed suicide asked a court to block the trustee unwinding the con-man's defunct firm from adding new claims to a lawsuit accusing them of aiding a $17.5 billion fraud.
The trustee last month sought court permission to add fresh details to his almost five-year-old complaint, including claims that Andrew Madoff and Mark Madoff took out sham loans from the company and deleted e-mails to obstruct a 2005 U.S. Securities and Exchange Commission probe that could have exposed the Ponzi scheme years before it unraveled.
Defense lawyers said in a filing yesterday in U.S. Bankruptcy Court in Manhattan that the trustee, Irving Picard, is seeking "another bite at the apple" after a judge overseeing a parallel case in London rejected claims that the brothers knew or should have known what their father was up to.
"The trustee was dealt a resounding defeat," defense lawyer Martin Flumenbaum said in the filing. "The bottom line is that it is simply too late for the trustee to yet again reinvent his complaint."
'Trash' Printouts
In his July filing, the trustee said the brothers labeled printouts of some e-mails as "trash" before deleting them from a server during an SEC probe into Madoff's investment advisory business. The messages contained incriminating details about the brothers' awareness of the fraud, Picard said.
Defense lawyers said the amended claims are trumped by the failure of Picard's London lawsuit, which targeted former Bank Medici AG Chairwoman Sonja Kohn and directors of Madoff's European operations, including his sons.
Picard had sought to recover about $50 million in the U.K. action, including payments for a luxury yacht and an Aston Martin sports car. In an October 2013 ruling, Judge Andrew Popplewell in London exonerated the group and dismissed the case, saying the brothers' "honesty and integrity has been vindicated."
The London case against directors of Madoff's U.K. unit "was a narrow action" dealing with liability related to specific transactions, Amanda Remus, a spokeswoman for Picard, said today in an e-mailed statement.
'Completely Different'
"The actions in the United States are completely different," she said. "The U.S. case relates to a history of fictitious trading and sham loans between the Madoff brothers" and Bernard L. Madoff Investment Securities LLC.
Thousands of investors lost a total of $17.5 billion in principal when the fraud fell apart in December 2008, after client withdrawals during the financial crisis exceeded what the investment advisory business could afford to pay.
Prosecutors called it the biggest Ponzi scheme in U.S. history. The brothers, who worked for the company, denied involvement and were never charged.
Picard, seeking to recover money for victims, has for years been suing company insiders and investors who withdrew more money from Madoff's firm than they put in. His team has recovered more than $9.8 billion through recoveries and settlements, according to figures on the trustee's website.
Bernard Madoff, 76, is serving a 150-year sentence in federal prison in North Carolina. Mark Madoff, his elder son, committed suicide by hanging himself on Dec. 11, 2010 in Manhattan -- exactly two years after his father's arrest.
New Claims
Many of the new claims in the amended complaint -- the third against the family members since 2009 -- come from the testimony of Bernard Madoff's former finance chief, Frank DiPascali, who was a key government witness in the trial of five ex-Madoff aides who were all found guilty by a jury in March.
The deleted e-mails included messages between the brothers and other employees in which they discussed altering trading account information being given to the SEC, the company's true trading profits and losses, concern about the performance of Madoff's broker-dealer unit and Andrew's supervision of the company's London unit, where his father laundered money, according to the complaint.
The money came from the bank account of the investment-advisory business, in which they hoarded customer cash instead of using it to buy securities, Picard said.
The loans demonstrated the brothers' "unapologetic abuse of BLMIS as their own personal cookie jar," Picard said in the request to file an amended complaint, using the company's initials.
Damages Calculation
Picard is seeking at least $35.3 million in damages from Andrew Madoff, the estate of Mark Madoff and his widow, Stephanie Mack. The claim could rise to $153.3 million if an appeals court backs Picard's method of calculating damages.
Mack benefited from the fraud for years because her late husband used customer money to support her and buy homes in Manhattan, Nantucket, Massachusetts, and Greenwich, Connecticut, Picard said.
The Madoff liquidation is Securities Investor Protection Corp. v. Bernard L. Madoff Investment Securities LLC, 08-01789, U.S. Bankruptcy Court, Southern District of New York (Manhattan).
Before it's here, it's on the Bloomberg Terminal.
LEARN MORE