China Presses for Japan's Return of Plundered Antiquities
By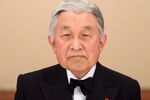 Islands. Airspace. Antiquities. Until now, China has concentrated its attention on the first two as it fights against Japan for dominance in East Asia. In focusing on the wrongs done by Imperial Japan before and during World War II, China's government has escalated its claims to uninhabited islands in the East China Sea controlled by Japan and has designated airspace in the area as its own.
The dispute has had humorous moments, such as the time officials invoked Voldemort.  The conflict has potential to become far more dangerous, though, with ships and planes from both sides provoking one another. On Tuesday, for instance, Chinese Coast Guard vessels patrolled near the islands, called the Senkaku by Japan and Diaoyu by China.
China's foreign ministry voiced "strong dissatisfaction and resolute opposition" last week to a white paper published by Japanese Prime Minister Shinzo Abe's government that had expressed concern over China's behavior in the East China Sea and South China Sea. Over the weekend, China's defense ministry followed with a statement accusing Japan of looking for excuses to re-militarize.
China has plenty of ways to poke its neighbor. Determined to leave no grievance unaired, China has opened a fresh front in its battle against Japan: A group has  demanded the return of a 1,300-year-old relic that Japanese soldiers whisked away from China's northeast a century ago.  The Honglujing Stele, three meters wide, 1.8 meters tall, and two meters thick, dates back to the Tang Dynasty and now belongs to Japan's Emperor, according to the official Xinhua news agency.
A group called the China Federation of Demanding Compensation from Japan is now demanding that the Emperor give it back. Stolen items such as the Honglujing Stele "have done great damage to Sino-Japanese ties," Wang Jinsi, the federation official in charge of recovering cultural relics, told Xinhua. "They should be returned to their rightful owner."
That may be, but Wang's group has chosen an interesting time to make its point. As Xinhua points out, Japanese troops went on a rampage in the mainland in the 50 years between China's defeat in the First Sino-Japanese War and the end of the Second World War, with Japan stealing some 3.6 million relics. Only now is the Chinese group calling on the imperial family to return one of them.
Pressing the claim is smart politics for China. The loss of the relics was indeed a great injustice. Even if Japan doesn't return them, China's government can score points with its citizenry by standing up to Japan. That seems to be a goal of President Xi Jinping and other leaders, who have been taking a far more aggressive stance against not only Japan but the Philippines and Vietnam, with which China has separate territorial disputes.  By whipping up nationalist fervor, the government may boost its credibility with many Chinese.
And what of the group's letter demanding the return of the Honglujing Stele? According to Xinhua, Emperor Akihito has yet to write back.
(
Corrects the size of the Honglujing Stele in the fourth paragraph.
)
Before it's here, it's on the Bloomberg Terminal.
LEARN MORE