Plan to Disclose Big Pharma's Payments to Doctors Hits Speed Bump
By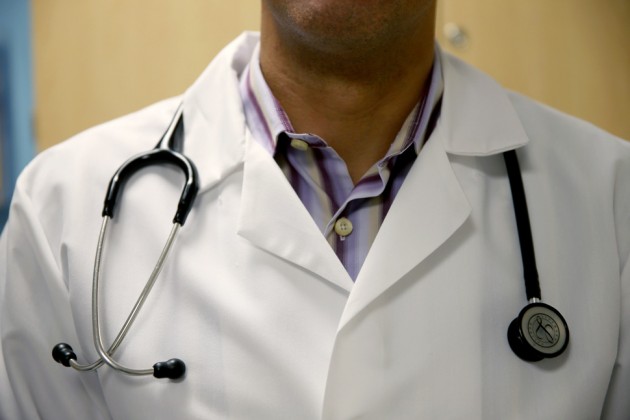 The federal government's effort to reveal the financial entanglements between doctors and drug companies is proving to be a long, hard slog.
It's been four years since the Physician Payments Sunshine Act was passed by Congress as part of the same legislation approving President Obama's health-care reform package. The act requires pharmaceutical companies, medical device makers, and medical purchasing companies to report any payments, including meals and honoraria, that they've provided to doctors and teaching hospitals. In addition, the companies must report any physicians who have an ownership interest in their business.
It's been one delay after another in making that information public.
The latest setback occurred last week when the Center for Medicare and Medicaid Services shut down testing of the so-called Open Payments website, which will serve as the public portal for disclosing the industry-physician relationships. The site has been open only to doctors, hospitals, and other health-care providers since last month to allow them to check what information is being reported about them and dispute any errors.
The federal agency pulled down the site last week after learning at least one manufacturer submitted erroneous information, mistakenly reporting it had paid a physician in one state who has the same name as a doctor in another state. The victim of the error that prompted the agency's move may be a Louisville electrophysiologist who publicly shared his experience of finding information reported as his that actually belonged to a doctor with the same name in Florida. There is a report of at least one other doctor who discovered a similar problem.
"We believe this problem is limited to a small number of physicians and we are working to fully assess and correct the issue," CMS said in an e-mailed statement. "In the interim, we do not want physicians to see data which does not belong to them, so we are temporarily suspending Open Payments registration. We will also work with the responsible companies to make them aware of the issue and correct the root data."
The shutdown may delay the site's planned September public launch. Officially, CMS is saying it has not changed that date. However, in an e-mail to doctors and hospitals sent late Thursday, CMS said it would extend the review and dispute period for each day the site is down.
The agency was already under pressure from doctor and industry groups, who have pushed for a six-month delay in unveiling the information to the public. They say the process for doctors to register and check information on the site is cumbersome and CMS is not sharing enough information with doctors.
There have been several delays in implementing the law as CMS has struggled to come up with the best method for making the data public and figuring out exactly what must be reported and by whom.
U.S. Senator Charles Grassley, the Iowa Republican who championed the Sunshine Act after discovering a number of incidents in which doctors received substantial and unreported payments from drug and device makers, said Friday he is monitoring the situation with the Open Payments site.
"It's disappointing to have any delays, but providers need adequate time to review the information and correct it as necessary before it's made public," he said. "I'll take CMS at its word that this is a minor problem and that no delay in launching the program is necessary. Covered entities and providers should continue to work with CMS to make sure the program operates as intended. This is valuable information that should be available to the public."
Before it's here, it's on the Bloomberg Terminal.
LEARN MORE