A Highly Effective, Very Low-Tech Way to Stop Fraud
Karen Aho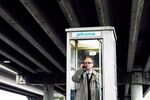 Employee fraud is expensive—it's estimated to cost $3.7 trillion per year, globally—but at least there's a relatively cheap, low-tech way to limit it: fraud hotlines, it turns out, are remarkably effective. Some 42 percent of fraud cases in 2012 and 2013 originated with tips, most often from employees, according to a recent study by the Association of Certified Fraud Examiners. Yet only half of U.S. organizations had hotlines; only 12 percent offered rewards to whistleblowers.
"There's a lot more fraud that could be detected if organizations were really harnessing this one mechanism," said Andi McNeal, a co-author of the 2014 Global Fraud Study. The ACFE surveyed 1,483 fraud cases at companies, non-profits and government organizations worldwide. About half the surveyed cases were in the United States. Other ways fraud was detected included management reviews, which caught 16 percent; external audits, 3 percent; and IT controls, 1 percent.
The most effective way to limit fraud is still through strong reporting and review systems. Organizations with active monitoring in place significantly reduced their losses, largely because they caught the crime sooner. When surveillance monitoring was in place, the median fraud lasted 9 months and cost the organization $49,000. Cases detected through tips lasted 18 months and cost $149,000. Still, that's far less than frauds detected by accident, which went on for 32 months and cost $325,000.
Of course tip hotlines are ultimately only as good as the company's willingness to follow up. In a high profile example, Wal-Mart shut down internal allegations of bribery to speed expansions of its Mexican stores, according to a  2012 New York Times investigation. The retailer is now under investigation by U.S. and Mexican authorities and has reportedly spent $439 million internally on investigation and compliance programs.
Before it's here, it's on the Bloomberg Terminal.
LEARN MORE