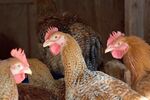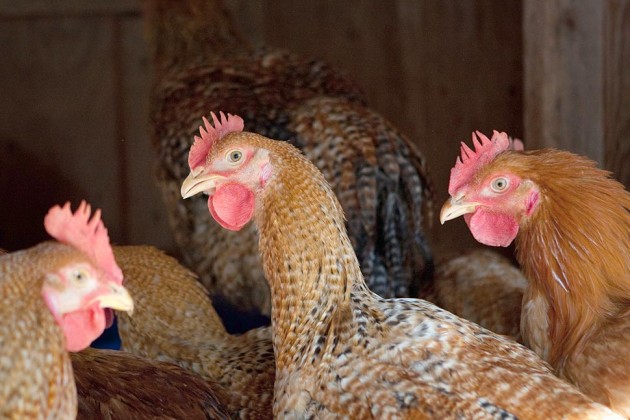 If Russian President Vladimir Putin wants to strike a blow against U.S. agriculture, blocking pistachios is not a terribly effective means to do so. The nuts are among a broad array of foods included in a 12-month import ban Russia imposed last week as it tries to retaliate against the U.S. and Europe for sanctions related to the conflict in Ukraine.
"The impact is going to be minimal," says Jim Zion, managing partner of Meridian Nut Growers of Clovis, Calif., which has exported nuts to Russia for more than a decade. On Friday, Zion was working to redirect a 44,000-pound shipment bound for Russia to Germany, with hopes of finding a new buyer. "But you don't like any disruptions in trade, especially in a market that looks like it's increasing."
Poultry producers can tell a similar story. Russia is among the top three export markets for U.S. chicken farmers, accounting for $303 million in 2013. But Russian consumers eat only about 7 percent of the total amount of chicken America exports, down from 40 percent in the 1990s, the National Chicken Council said in an Aug. 6 news release. (Russia is counting on the world's largest chicken exporter, Brazil, to cover any supply gaps.)
"We expect the ban will have little impact on U.S. chicken companies as the supplies of protein are tight and international demand from other countries is strong," Farha Aslam, an analyst at financial-services firm Stephens, wrote in an Aug. 6 client note. High beef and pork prices have made chicken a cheaper meat option for consumers around the world, further lessening Russia's importance as a market. "Luckily, this ban came at a time when chicken is enjoying a sweet spot," says Mike Cockrell, chief financial officer at Sanderson Farms, the third-largest U.S. chicken exporter.
The story is not quite as benign for agricultural interests in Europe, which sell much more to Russia. About 2.5 percent of Lithuania's annual gross domestic product is tied to Russian exports, and about half of Poland's apple crop is sold to Russian consumers. Norwegian salmon farmers and Danish cheese makers are also likely to scramble for replacement markets. And the import ban affects goods from Australia and Canada, both of which have supported the sanctions. Western countries moved to tighten Russia's isolation after the downing last month of a Malaysia Airlines passenger jet over eastern Ukraine; U.S. and British authorities have said it was shot down by a Russian antiaircraft weapons system.
When Putin's sanctions ripple through various European economies and across the Atlantic, the greatest damage may be to Russian food shoppers, who will confront shortages of some products and higher prices for many others.
Before it's here, it's on the Bloomberg Terminal.
LEARN MORE