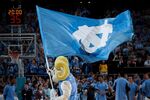 The former campus academic adviser who helped expose a major academic fraud scandal at the University of North Carolina at Chapel Hill now has a credibility problem of her own. UNC basketball fans put Mary Willingham's long-ago master's thesis through a digital plagiarism check and found she apparently violated scholarly standards as a graduate student.
What does this mean for the fake classes scandal at UNC? Four blunt points:
1. The sordid nature of the UNC scandal remains unchanged. The $16 billion-a-year college sports industry—much in the news lately because of the debate about whether campus athletes should be paid—rests on a covenant: Top recruits get a free education in exchange for providing their physical skills. Universities violate that covenant if the education in question is corrupted to keep athletes eligible. The National Collegiate Athletic Association has suffered fiasco after fiasco in which tutors, coaches, professors, and others have rubber-stamped athletes' transcripts to keep them on the football field or basketball court.
UNC has been roiled for several years by allegations—now hardened into official findings—that its department of black studies offered phony no-show classes disproportionately populated by varsity athletes. After a series of university-sponsored investigations failed to get to the bottom of this debacle, two new probes are under way: one conducted by a former federal prosecutor acting as a special outside counsel to UNC, and the other by the NCAA enforcement staff. At stake are the legitimacy of the Tar Heels' last two national basketball championships, in 2005 and 2009, and the integrity of one of the country's great public universities.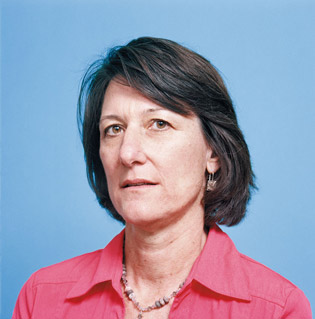 2. Willingham helped expose the scandal. By her own admission, she participated in the corrupt system that funneled athletes into counterfeit classes. Then she stopped and became a source for the local investigative reporter, Dan Kane of the Raleigh News & Observer, who blew the lid off the scandal. Willingham became something of a media figure herself (a process in which I participated). This exposed her to a vicious character assassination by senior UNC officials and Tar Heel fans.
3. Now Willingham's plagiarism has tarnished her credibility. As described by Kane, UNC fans recently posted on the Inside Carolina Internet message board "what appear to be several examples" of plagiarism by Willingham in her 2009 masters thesis at UNC's Greensboro campus. The paper, "Academics & Athletics—A Clash of Cultures: Division I Football Programs," was critical of sports programs that generate hundreds of millions of dollars from television contracts while failing to do enough to educate athletes. Kane described "several examples in which her wording either mirrors or closely resembles other sources. In some cases, she cites sources but doesn't put their information in quotes. In others, she did not cite the source."
Needless to say, this revelation provides ammunition to Willingham's detractors among UNC alumni loyalists who want to paper over the shame of their athletes having received worthless academic credits instead of real education. What's more, Willingham risks exacerbating her credibility problem by failing to own up to her unfortunate actions. In a phone interview, she told Kane that any instances in which she failed to attribute information properly were inadvertent. Kane noted that her paper "includes more than 60 citations, at least a dozen passages that are in quotes, and a bibliography of more than 30 sources." Then Kane quoted Willingham as saying, "Whatever I did, I did, and, you know, whatever. There's nothing I can do about it."
Yes, there is. She can apologize and announce that she'll step back from the fray, allowing others to pursue the necessary debate over whether the pursuit of athletic revenue and glory compromises academics.
4. In the end, though, the messenger's flaws don't negate the importance of her message. Investigators have identified more than 200 classes since the mid-1990s confirmed or suspected of never having met. Student papers for those classes received high grades but appear not to have been read by instructors. Athletes accounted for nearly half of the students enrolled in the ghost classes. Something, in other words, went very wrong at UNC academically during a period when its basketball team was soaring to competitive heights. I suspect that the pending investigations by the former federal prosecutor and the NCAA are going to add illuminating details to what's already known. Mary Willingham may have been an imperfect bearer of bad news, but that doesn't change the bad news to good.
NOTE: Peter Grauer, the chairman of Bloomberg LP, which owns Bloomberg Businessweek, is a trustee of the University of North Carolina at Chapel Hill and sits on its Foundation Board and the UNC Global Research Institute Board.
Before it's here, it's on the Bloomberg Terminal.
LEARN MORE