NCAA Will Appeal $800 Million Student-Player Pay Ruling
Karen Gullo and Eben Novy-Williams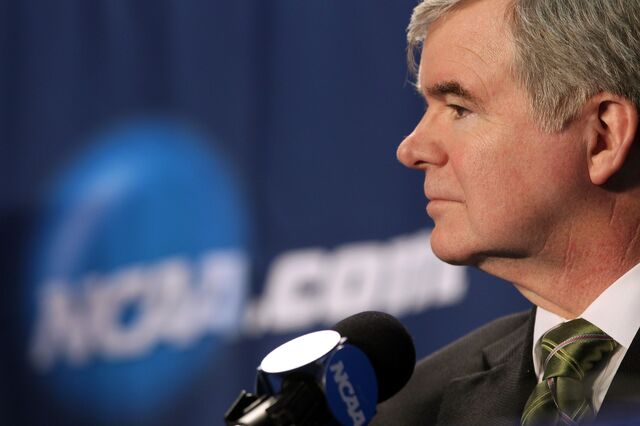 The National Collegiate Athletic Association will appeal a federal court ruling that allows student athletes to seek a share of $800 million in annual broadcast revenue.
The lawsuit, filed in 2009 by ex-college basketball player Ed O'Bannon, challenged the treatment of students as amateurs as college basketball and football evolved into multibillion-dollar businesses, with money flowing to the NCAA, broadcasters, member schools and coaches -- everyone but the players.
"We remain confident that the NCAA has not violated the antitrust laws and intend to appeal," NCAA chief legal officer Donald Remy said in a statement. "We will also be seeking clarity from the District Court on some details of its ruling."
U.S. District Judge Claudia Wilken in Oakland, California, made the ruling on Aug. 8.
The case is In Re NCAA Student-Athlete Name and Likeness Licensing Litigation, 09-01967, U.S. District Court, Northern District of California (Oakland).
Before it's here, it's on the Bloomberg Terminal.
LEARN MORE