China Tightens Message App Rules for Public Information
Bloomberg News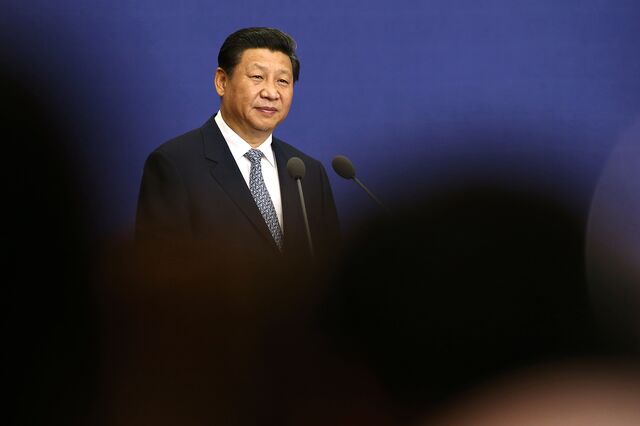 China's government issued rules that restrict the dissemination of certain types of news including political, on instant-messaging applications to only authorized media outlets the official Xinhua News Agency said.
Rules tightening management of message applications in the world's biggest Internet market, such as Tencent Holdings Ltd.'s WeChat, are meant to safeguard national security, according to the report yesterday. App providers will also be required to implement more stringent rules on real-name registration for users, the state-run news agency said.
China last month blocked messaging applications operated by overseas companies Line Corp. and Kakao Corp. as part of a stepped-up Web-censorship campaign. The message services allow users to communicate with each other through the Internet and are similar to WhatsApp Inc. State interference is one of the primary risks that investors in Chinese Internet stocks such as Tencent and Weibo Corp. face, according to Cyrus Mewawalla, managing director of London-based CM Research.
"The Chinese government is ratcheting up its censorship of the Internet," Mewawalla said in an e-mail yesterday. "The fate of some of the largest Internet companies is more entwined in politics than ever and that demands investors place higher risk premiums on the sector."
Tencent agreed with the new rules and would help authorities fight the spread of online rumors, according to a statement posted on the Shenzhen-based company's official Weibo microblog yesterday. Weibo operates a Twitter-like service.
Tencent, Asia's largest Internet company, has closed more than 100 public WeChat accounts, Xinhua reported. WeChat has almost 400 million active users.
Tencent Declines
Shares of Tencent added 1.2 percent to HK$129.80 at 10:08 a.m. in Hong Kong trading.
The types of news and comments include topics related to politics, economy, military, foreign relations and breaking social events, according to a definition provided in a regulation in 2005.
"There are worries that there could be a further crackdown that would hurt the business outlook for WeChat," said Benjamin Tam, a Hong Kong-based portfolio manager at IG Investment Ltd., which oversees about $1.5 billion.
With more than 84 percent of China's Internet users regularly accessing instant messaging, the flow of information dissemination is undergoing a transformation prompting authorities to expand the scale and depth of regulation.
When Xi Jinping became head of China's Communist Party in 2012, one of his first trips to Shenzhen included a visit to the headquarters of Tencent, during which he expressed deep interest in its messaging application and data-mining abilities.
Internet Crackdown
"The Internet plays quite a big role in the management of society, how can we adjust to it?" Xi was quoted as saying at the time.
Under Xi, China's Internet regulations have tightened. China rolled out a law in September dictating that authorities could jail Web users for as much as three years if they post comments deemed defamatory. People face imprisonment if the defamatory rumors they post online are read by more than 5,000 people, reposted more than 500 times or cause the subjects to hurt themselves.
In April, about 3,300 accounts on China-based social networking services, including Weibo and Tencent's WeChat were deleted as part of a campaign known as "Cleaning the Web 2014." The same month, Sina Corp. faced two license losses for spreading pornographic content and Sohu.com Inc. was told to remove four U.S. videos including "Big Bang Theory."
In May, the country started a one-month campaign to crackdown on "bad or harmful" information spread through instant messaging tools like WeChat to maintain state security and social stability, the Beijing News reported.
Last month, China blocked Yahoo! Inc.'s Flickr photo-sharing service and messaging applications operated by Line and Kakao, according to analysis by Greatfire.org, a group opposed to Internet restrictions.
— With assistance by Lulu Chen, and Edmond Lococo
Before it's here, it's on the Bloomberg Terminal.
LEARN MORE