E-Book Services Know They Have a Browsing Problem
By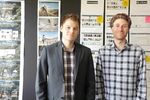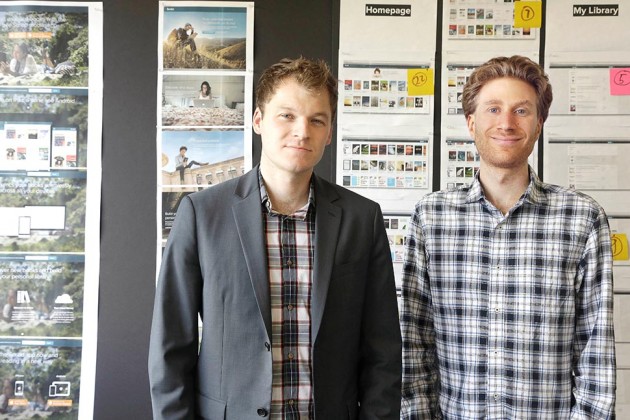 E-bookstores have many advantages over their physical counterparts, but the pleasures of idle browsing has never been one of them. At a time when none of the nascent e-book subscription services is lacking many of the most prominent titles that readers may be searching for, helping them make surprising discoveries may be key to their success.
Scribd, which started a subscription service late last year, launched an ambitious plan on Thursday to do this. If book subscription services are often described as the Netflix of reading, Scribd wants to create a literary Pandora to go with it. The company has hired a group of people—it won't say how many—and set them to reading its books and classifying them according to a wide range of attributes, including genre, subject matter, and writing style. It then employs the ingenuity of both editors and algorithms to queue up new titles for subscribers. Scribd has tagged about 10,000 books, a relatively small proportion of its 500,000-title subscription library.
Recommendation engines are arguably more important in subscription services than at download stores, because companies have to defend constantly against the possibility that a reader will decide the service isn't worth it and cancel. The upside to that risk is that subscribers are much more willing to try something new, since there's no additional cost. "People are a lot more open to trying new books, and they're open to a much greater variety of content," says Jared Friedman, one of Scribd's co-founders and the company's chief technical officer. "The subscription model isn't just about different economics, but a different method of reading books."
About half the books delivered through Scribd's subscription service were "serendipitous," says Friedman, another way of saying that someone wasn't actively searching for the title or author. If the company can help people find things they like better than Amazon.com or Oyster, it could be a big advantage.
But Scribd isn't the only company bulking up its recommendation capabilities. Earlier this year, Apple acquired BookLamp, whose Book Genome project also analyzes the component parts of books to recommend new titles to readers. BookLamp thinks computers can read well enough to do this on their own. The company trained its algorithms by having focus groups describe various attributes of books, and it now uses software for everything. The acquisition was taken in some quarters as a sign that Apple was working on its own subscription service.
Because these services recommend books based on content alone, they could also help lesser-known authors gain readers in a way that has always been incredibly difficult in the world of large publishers and chain bookstores. Recommendation engines are designed to show people books with significant similarities to what they've already proven interested in, regardless of distribution deals or a space on the front table at Barnes & Noble.
Obscure works already do surprisingly well on Scribd, says Friedman. Of course, it's easier for the little guys to flourish when the giants of publishing aren't letting the subscription services offer their biggest titles. But the model could be good news for smaller publishers and self-published authors even if the largest publishers eventually come around, if the experience of the music industry is any indication.
In music, each step away from the traditional model of consumption has shrunk the market share of major labels, according to Merlin, a rights-management organization representing independent labels. Independent labels' share of digital album sales are 34 percent higher than physical album sales, and on streaming services, the share is up to 20 percent higher than that.
Charles Caldas, Merlin's chief executive, says this is an inevitable shift, given the control that major labels had over the process of music discovery in the past. "The higher up the value chain you go," he says, "the more independent music you see."
Before it's here, it's on the Bloomberg Terminal.
LEARN MORE