Argentines Gird for a Financial Storm
Companies dust off coping strategies from 2001
By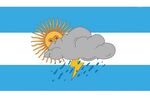 Eduardo Woznica shuttered his Buenos Aires pharmacy for months after Argentina defaulted on $95 billion of debt in December 2001. He was afraid looters would ransack the business his mother had started almost three decades earlier. At home, Woznica hoarded canned food and avoided going out after dark. "It was a really ugly time," he recalls. "We lived in fear."
Argentines' well-honed strategies for coping with financial instability are coming in handy since the government failed to make a payment to bondholders on July 30, marking the eighth time the country has defaulted after gaining independence from Spain in 1816. The present situation isn't as dire as the episode 13 years ago, when the default was accompanied by a 70 percent devaluation of the peso. Nevertheless, it's prompting businesses and consumers to adopt a batten-down-the-hatches stance that threatens to plunge the economy deeper into recession. Woznica, whose company also manufactures and distributes medical supplies, says he's scaling back production and cutting his clients' credit lines. "In Argentina we're all used to going to bed without knowing if things will be the same when we wake up. Now, that feeling is stronger," he says.
The economy shrank 0.8 percent in the first quarter, after contracting 0.5 percent in the previous three months. The slump may worsen, as the default will probably deter foreign investment and spur capital flight. The exodus out of pesos will stoke inflation, further damping consumer demand. Vehicles sales fell 40 percent in June from the year before. "Argentines, because of their history of inflation and devaluations, protect themselves by buying dollars, especially in tougher times like these," says Bank of America's chief Latin America economist, Marcos Buscaglia.
"Judging by Argentina's enormous oil reserves, we should have tons of work, but sales have been falling all year," says Guillermo Bevcar, whose family runs a metal-welding factory that supplies the oil, food, and car industries. He and his siblings have cut back production, are delaying some investments, and have refrained from taking out loans. Although Bevcar hopes his grandchildren will one day inherit the 50-year-old business, he says "the concern is getting through the next two years."

Argentina has been unable to borrow abroad for more than a decade and had to start dipping into international reserves to pay foreign creditors in 2010. Reserves plunged $12.7 billion last year, the biggest drop since 2001, even after President Cristina Fernández de Kirchner tightened currency controls to keep citizens from spiriting their savings out of the country. A 2006 report issued by the U.S. Federal Reserve estimated that one out of nine dollars circulating abroad belonged to an Argentine.
Investors are hopeful that the Fernández administration will eventually work out a deal with disgruntled creditors who refused to take part in a debt restructuring stemming from the 2001 default. The holdouts, led by hedge fund Elliott Management, won a New York court order that forced Argentina to stop making interest payments on its overseas bonds. "This problem is going to be solved, either this year or next, and once it is, there's going to be a big boom in Argentina," says Luis Caputo, who manages $35 million in Noctua International's Argentina fund.
Even though the situation may appear bleak to outsiders, Argentines of a certain age can conjure memories of even darker times. Doris Morandini, a 51-year-old elementary school teacher, says dealing with inflation that's running at about 40 percent a year is "relatively easy" compared with 1989, when the consumer price index clocked an annual increase of 1,300 percent. Back then, she says, she couldn't afford basic items even though her employer was paying her four times her salary to compensate for inflation. She had to start buying cloth diapers for her daughter instead of disposable ones, which were eating up about a sixth of her pay. "Things again are looking down right now, so all the plans I had, any trips or big purchases, are on standby," Morandini says. "You end up always feeling unsafe, and those of us who have a good memory become very cautious."
BOTTOM LINE -
The bottom line: Argentina's default will likely deter investment and damp consumption, plunging the economy deeper into recession.
Before it's here, it's on the Bloomberg Terminal.
LEARN MORE