The Fight to Save California's Visual Effects Industry
Daniel Lay is out to save Hollywood's digital artists from foreign rivals
By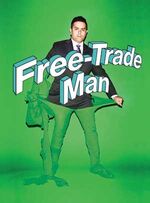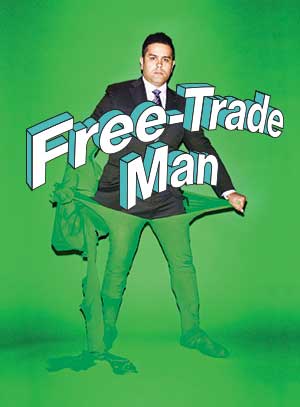 At the 2013 Academy Awards, Bill Westenhofer accepted the Oscar for best visual effects for his team's work on Life of Pi. The recognition was bittersweet. Two weeks earlier his employer, Rhythm & Hues Studios, became the latest in a string of Hollywood effects houses to file for bankruptcy. Clutching his golden statuette, Westenhofer used the occasion to call attention to his industry's plight. "Sadly, Rhythm & Hues is suffering severe financial difficulties right now," he said as the get-off-the-stage music began to play. "I urge you all to remember—" That's all he managed to get out before his mic was cut off and he was ushered to the wings.
Outside, more than 400 digital-effects artists dressed in green were also protesting their troubles. Many pointed to a particular problem: Hollywood, which relies on pixel magic to transform actors into apes, make the White House explode, and conjure 32-foot robots from thin air, is increasingly turning to overseas effects houses that can undercut U.S. rivals, thanks to large government subsidies.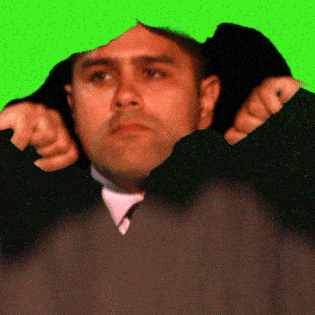 Among the protesters that day was Daniel Lay, a specialist in animating hair and cloth. You've seen his work in I Am Legend, Shrek Forever After, and X-Men: First Class. For several years, blogging as VFX Soldier, Lay documented how the effects industry, born in California, was fleeing the country. "The traditional idea of outsourcing was that work would go to cheap-labor locations, but that wasn't what I was seeing," Lay says. Some projects left for India and China, but more went to Britain and Canada, which offer tax credits to studios that bring digital work to their shores.
Lay is now preparing to fight these foreign subsidies using international trade law. In a petition to the U.S. government, he intends to make the novel legal argument that digital effects should be considered a tangible product, subject to the same anti-subsidy rules that protect lumber and steel. "This is something that would push the boundaries of trade law," says Tim Brightbill, an attorney at law firm Wiley Rein, which isn't involved in the case. "If this domestic industry is injured, it's certainly worth exploring novel solutions." Should the government agree, the U.S. could impose tariffs on the subsidized foreign movie effects, setting a precedent that may extend to other parts of the growing digital economy, such as video games and tech R&D, which are also subsidized overseas.


In the mid-1990s, foreign governments began offering U.S. studios lucrative tax breaks to ditch Southern California and shoot movies abroad, which is why so many U.S. movies are filmed in Canada. Starting in 2007, the U.K. offered tax credits on visual effects, too. That set off a competition among nations to attract U.S. digital production. Studios that contract with effects houses in Vancouver, for example, can recoup almost 60 percent of their labor costs through a combination of tax breaks. Naturally, studios are forgoing domestic effects houses for cheaper foreign ones. "The studios say, 'OK, not only are we going to beat you up on price, but you can't do it in California—you have to do it in Vancouver,' " says Scott Ross, who co-founded the effects house Digital Domain with James Cameron and Stan Winston. The company, which created effects for Titanic and Transformers, filed for bankruptcy in late 2011.
Lay, then a simulation artist at Digital Domain, feared for the future of his industry. With about $16,000 he raised from 188 other effects artists, he hired Picard Kentz & Rowe, a law firm in Washington, D.C., that specializes in trade, to study whether digital houses could do anything to curb the foreign subsidies. The firm's report, which Lay posted on his blog last summer, recommended against trying to get the White House to bring the complaint before the World Trade Organization. That would upset the studios and likely draw opposition from the powerful Motion Picture Association of America. "This isn't a group that is going to win a political battle with the MPAA," says David Yocis, one of the attorneys who worked on the study. Makeup artists, set designers, and members of other Hollywood trades who complained they were being undercut by foreign competition had tried this route unsuccessfully in 2007.
Lay's lawyers instead proposed petitioning the U.S. Department of Commerce to impose what's called a countervailing duty—a tax on imports that are deemed unfairly subsidized by foreign governments. Such a tax would in theory help level the playing field by effectively raising the cost of moving digital work offshore. It would also be a less politically fraught approach, because the artists wouldn't need White House backing; the decision to trigger the duty is made by Commerce and the independent U.S. International Trade Commission when industries can show economic harm.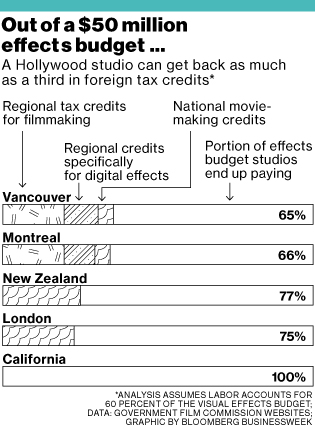 But the countervailing-duty law presents its own hurdles. It only covers merchandise, not services, and the MPAA has publicly argued that digital rendering is a service. Lay disagrees. "We believe visual effects is a transformational process that creates a good," he says. "If you took away everything, you'd see nothing but green." He points to a 2009 Supreme Court case about uranium enrichment in which the justices upheld a ruling that the law does apply when a service so greatly transforms an existing product that it becomes a new product.
Even if the government accepts that argument, it may still judge movie effects to be ineligible for protection. The law is usually applied to industrial imports, most recently solar panels from China and steel pipes from South Korea. Written more than a century ago, the statute didn't anticipate digital files, and duties have never been imposed on them. Lay got a break in May, when Yocis discovered a case involving the transmission of digital files used to make orthodontic braces on 3D printers. In a brief in the case, first reported on the website PandoDaily, the MPAA argued digital files were goods protected against online piracy by international copyright law. "We didn't expect them to [make their argument] quite so publicly and quite so directly," says Yocis. He says that brief supports the artists' claim that digital files can be considered goods. The MPAA declined to comment.
The more difficult task for Lay may be proving that at least a quarter of the several thousand digital artists in the U.S. are in favor of filing the petition, a requirement of the law. Unlike people in other film trades, most digital-effects workers aren't unionized. It's not even clear how many there are. Many of the artists who once had stable jobs in California are now itinerant freelancers, hired on a per-film basis by the foreign companies, and hop from country to country following the work. Barry Dempsey, a digital artist who's worked in the industry for 25 years, went to London in 2012 to work on Total Recall, Skyfall, and other films. Before moving, he found his dogs a new home and put everything he owned into storage. Dempsey's now crashing on a friend's couch in Los Angeles and interviewing for jobs in London, Vancouver, and Montreal. "I can't get tied down," he says. "I know I'm going to have to leave again soon." He puts up with the hassles because there's an allure to working on blockbusters. Lay says in a good year his pay topped $140,000.
To build support from effects workers, Lay recruited industry veterans to help start the Association of Digital Artists, Professionals, and Technicians. The group rallied more than 500 people for its own Oscars protest this year, and on Aug. 6 it began asking artists to become dues-paying members. It is also seeking donations to help pay its lawyers. "If we don't get our funding, that's it," Lay says. "That's the end of our campaign."
It could take six months to get the trade petition together, and another year for the government to rule on it. Lay, who's taking a break from moviemaking, says he realizes the studios could decide to keep sending digital-effects work overseas even if the trade claim is successful. He's OK with that. At least then the decision will be made on the merits of the work, he says, and not on the size of a government handout.
BOTTOM LINE -
The bottom line: U.S. digital-effects artists battling subsidized foreign companies want protection under trade laws.
Before it's here, it's on the Bloomberg Terminal.
LEARN MORE