On Immigration Relief, Obama's Obstacle Is Political, Not Legal
By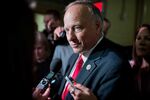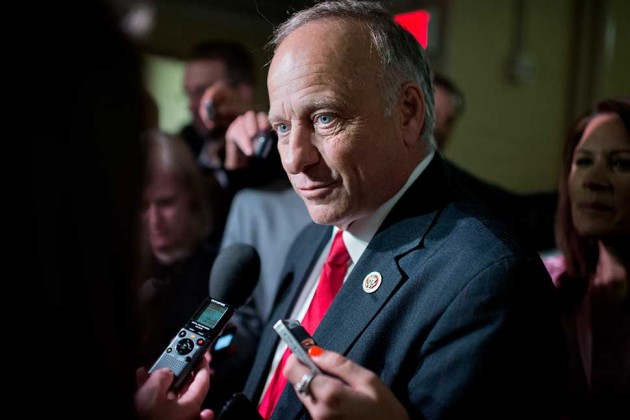 Iowa Republican Representative Steve King made headlines over the weekend by urging his colleagues to consider "that 'I' word"—impeachment—if President Obama wields executive authority to let millions of undocumented immigrants stay in this country. Warning Obama against deciding "that he is simply not going to enforce any immigration law, or at least not against anybody except the felons," King told Fox News' Chris Wallace, "If that's not enough to bring [impeachment] about, then I don't know what would be."
But is it? As I wrote last month, legal scholars say the president has the discretion to go much farther than he's likely to choose, given his political constraints. That could include granting "deferred action"—temporary relief from the threat of deportation and the opportunity to get a work visa—to most of the estimated 11 million undocumented immigrants currently in the U.S.
Obama, says UCLA Law Professor Hiroshi Motomura, "has legal authority to exercise discretion in the way that all prosecutors do," choosing which cases to pursue and how. (Consider the lack of prosecutions of big banks under Obama, or the choice to stop trying to break up Microsoft under President George W. Bush). The White House has already taken steps in this direction when it comes to immigrants: In 2012, the administration inaugurated a policy of deferred action for many people who were brought to the U.S. as kids. Such groups as the National Council of La Raza and the AFL-CIO now say they just want Obama to extend that policy to everyone who would have qualified for a path to citizenship under the Senate's immigration bill. "That's going to be the brass ring," Frank Sharry, director of the pro-immigration advocacy group America's Voice, said in July.
The politics, though, are more complicated. On Friday, House Republicans voted nearly unanimously to defund the existing deferred-action program, a condition demanded by conservatives as a condition for supporting a bill backed by Republican leaders to address the increase in unaccompanied minors. (That bill, which has significantly less funding and more strings attached than what the White House requested, was dismissed by Obama on Friday as a pre-recess stunt; in lieu of the $3.7 billion the president requested from Congress, the administration plans to move $405 million from the Federal Emergency Management Agency and other areas to address the situation at the border, where tens of thousands of unaccompanied children have been detained in recent months.) Republicans have blamed Obama's deferred action for fueling the rise in child migration, while pro-reform groups have argued that the crisis demonstrates the urgency of overhauling the immigration system—and that deferred action has proven a political, as well as policy, success.
"The constraint that the president has to vastly expand [deferred action for childhood arrivals] was largely political, and I think that constraint has been removed," National Day Laborer Organizing Network Legal Director Chris Newman said last month. Still, he acknowledged, "the president will hit his political limit before he hits his legal limit."
Before it's here, it's on the Bloomberg Terminal.
LEARN MORE