Staged Confession of Alleged Call Girl Guo Meimei Distracts From a Charity's Earthquake Relief Efforts
Christina Larson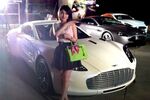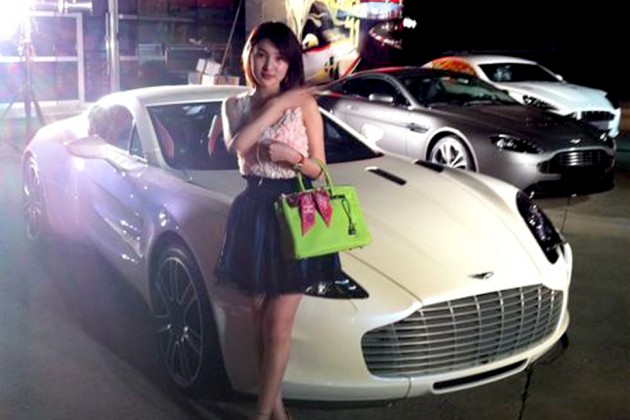 As Chinese rescue teams scramble to evacuate at least 57,000 people from the area near where a deadly earthquake struck on Sunday, one of the country's largest charities is trying to distance itself from a nagging scandal. On its official Weibo account, the government-linked Chinese Red Cross, which collects donations to aid in natural disaster relief, posted an unusual plea: "Rescue teams are working through the night, and time is of the essence. … So please, forget Guo Meimei."
Until recently, Guo was almost forgotten. Now she's back in the spotlight. A 23-year-old Internet celebrity, luxury aficionado, and alleged professional mistress and gambler, she was nearly as inescapable in Chinese news headlines three years ago as Kim Kardashian is in the U.S. Her improbable claim to fame: In 2011 she frequently posted photos of herself on social media leading the ultimate jet-set life: leaning on a white Maserati, flaunting a Hermès handbag, and flying in first-class airline seats. What distinguished her from thousands of other narcissists was that she implied her wealth came not from a privileged family background, but from her job as "commercial general manager" of the Chinese Red Cross.
The charity has since denied that the young women ever held a staff position, but the unwanted publicity unfortunately stuck. At a time when the Chinese public was becoming suspicious of corruption and mismanagement in state-backed charities, Guo's flamboyance fit the cynical narrative: People didn't want their donations going to pay for a debutante's tropical vacations, and the Chinese Red Cross has had trouble fundraising ever since.
On Sunday evening, just hours after a powerful earthquake killed almost 400 people in southwestern China, Guo was back on state-run TV: This time she appeared without makeup, wearing an orange prison uniform. Guo, who had been arrested in mid-July as part of China's crackdown on illegal gambling, appeared sullen and contrite. "I would like to offer my deep apologies to the Red Cross," she said. "And even deeper apologies to the public and even deeper apologies to the people who have not been rescued. … Because of my own vanity, I made a huge mistake."
Guo has not had a trial, and her recent arrest pertained to charges of running an illegal gambling and prostitution ring in Beijing, not misrepresenting herself as a Red Cross staffer. So it's a bit odd to see her popping up on TV now. But China Central Television has also run pretrial confessions of other Internet celebrities in recent months—turning famous suspects into scapegoats in the government's sweeping crackdown against corruption, vice, "rumor-mongering," foreign meddling, and other unwanted behaviors.
Last September, venture capitalist Xue Manzi, also known as Charles Xue, appeared in handcuffs on CCTV apologizing for stirring up unrest by posting about human rights and free speech to his 12 million followers on Weibo. Also last fall, Peter Humphrey, a British businessman contracted to perform investigations for GlaxoSmithKline, appeared on the state-run network in handcuffs: "We used illegal means to obtain personal information," he said in the staged confession. "I am very regretful for this situation and apologize to the Chinese government."
Guo is an easy celebrity to hate—and Chinese state-run media, from People's Daily to Legal Daily News, has gleefully piled on with accounts of her downfall in the case. But that's also a distraction from a more chilling and important pattern: the extent to which President Xi Jinping's campaign to clean up corruption in China has employed extrajudicial means to an ostensibly honest end.
For some of the older generation who lived through the persecutions of the Cultural Revolution, staged public confessions leave a rancid taste in the mouth. Airing pretrial taped confessions on state-run TV is hardly a promising step toward establishing a more independent judiciary. Nor is the case of Zhou Yongkang, who was under house arrest for 10 months before the official announcement of a criminal investigation of the former head of state security.
As George Washington University law professor Donald Clarke points out in a recent edition of the Sinica podcast devoted to the topic "rule of law": "Even under Chinese law, it's illegal. … It's really a kind of legalized kidnapping."
Before it's here, it's on the Bloomberg Terminal.
LEARN MORE