American Ends Meals in First Class on Shorter Flights
by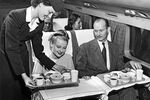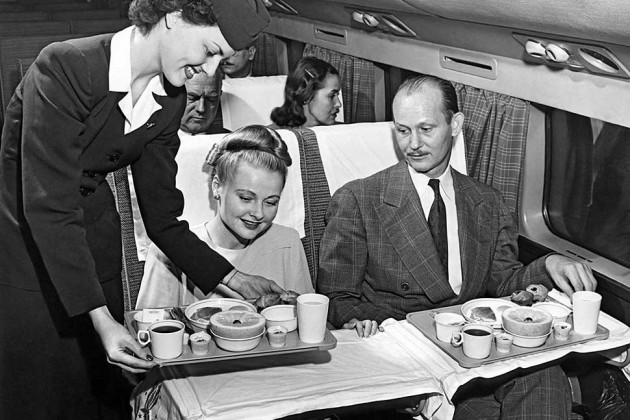 To make travel more consistent between US Airways and American Airlines, the combined airline is ditching meals in first class on flights under three hours. For the airlines, "consistency" is a nice way of saying that this change should save the world's largest airline some money. For first-class passengers, it means snacks.
The snacks-only regime begins on Sept. 1. For flights under an hour, the snack will be packaged. For those running from one to two hours, the snack will come in a basket. For flights up to 2 hours and 45 minutes, the snack basket will be enhanced with fruit, breads, or sandwiches and other packaged snacks. "We're preserving signature elements that have set apart American's meal service, like our popular warm mixed nuts on meal flights, warm cookies and premium desserts," American said in an e-mail on Monday to customers.
The changes do not apply to all shorter flights. American will keep the meals on about 15 specific routes used heavily by business travelers, including flights between Dallas-Fort Worth and Chicago O'Hare and from Chicago to New York's LaGuardia and JFK airports, as well as Boston, Denver, Raleigh-Durham, and Washington's Reagan National. US Airways made a similar switch in April, retaining its first-class meals on several flights involving New York and Florida and some hub airports.
Before it's here, it's on the Bloomberg Terminal.
LEARN MORE