The 49ers' New Football Stadium Is a Dud
Working Wi-Fi is nice, though
By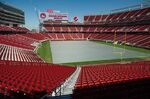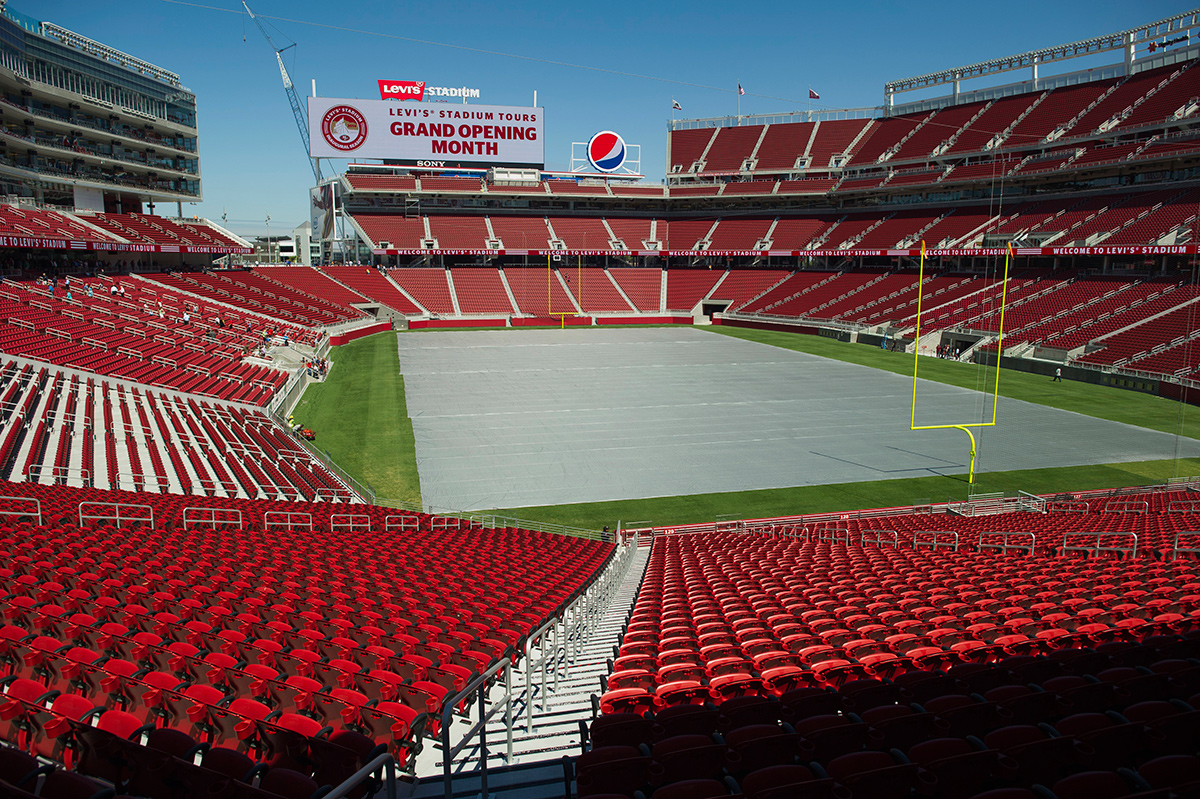 On Saturday night, 48,000 people showed up for a soccer game between the San Jose Earthquakes and the Seattle Sounders at the brand new Levi's Stadium located in Silicon Valley. The soccer fans were serving as guinea pigs, helping to work out the stadium's kinks before the really important San Francisco 49ers football fans arrive in a few weeks. For me, the big takeaway was that the Levi's Stadium staff has plenty of work to do, and the stadium does not live up to its billing as a technological marvel at all.
For the past few months, 49ers executives have been telling anyone who would listen about all the bells and whistles that $1.3 billion buys. Levi's Stadium has solar panels, a green roof, and Wi-Fi; people order food right to their seat via smartphone; and that's pretty much it. Yes, Wi-Fi and cell signals often fall over in crowded places, such as stadiums, and making sure these services stay up and running through clever engineering is nice. But billing Wi-Fi as a testament to Silicon Valley's technological mettle is embarrassing. And that green roof? It's a tiny patch of shrubs on top of suites that I never even noticed while at the Earthquakes game.
What I did notice was that the parking lots around the stadium were at a standstill and that no one seemed to have thought through the public transportation system at all. The stadium is being fed by a light rail line that travels slowly around Silicon Valley. At the Levi's Stadium station, thousands of people trying to access four different train lines were all funneled through the same area. Insanely, the path to get on the trains required people to walk across the tracks. As a result, the whole station had to come to a halt every time a new train arrived so that it could be filled up and then sent on its way. It typically takes me 15 minutes to drive from my house in Mountain View to the stadium. It took 90 minutes to get home by train. To get back to San Francisco, fans would then need to catch a larger train from Mountain View and ride another hour home. Things should get really exciting when the whole stadium is opened up for the 49ers and 70,000 people, or about one-third more than on Saturday.
As the gripes rolled in Saturday night and into Sunday, stadium and public transit officials admitted their planning had not been up to snuff. They have pledged to come up with some solutions for getting people on the trains more quickly and to smooth out the parking-lot exits. I wonder how much can really be done.
The stadium itself is not an architectural gem, but it's also not ugly. The most pleasing thing about it is the airy design that makes use of Silicon Valley's temperate weather and mountainous surroundings. People will also find it easy to make their way through the large concourses and to find food and drinks at dozens upon dozens of different eateries, serving things that range from curry and BBQ to burgers and porchetta sandwiches. The seats are comfortable, the bathrooms are clean, and the sound system and screen are fine.
But with Levi's Stadium, the 49ers had a chance to make a real statement. The team had shifted from the old, decrepit Candlestick Stadium, caught in a no-man's-land between San Francisco and the monied suburbs of Silicon Valley. The 49ers could have built something as beautiful at AT&T Park—something with character and unique architectural elements. Instead, they built something that is nice, functional, and unspectacular. Wasn't the whole point of Levi's Stadium to appeal to the ultrarich who spend their days immersed in technological wonder?
Maybe in the years ahead we'll get a direct Hyperloop line from San Francisco to the stadium or some augmented reality overlays for the field. Until then, it's football inside of a new building, with the biggest "disruption" being the astronomical cost of a beer.
Before it's here, it's on the Bloomberg Terminal.
LEARN MORE