Americans Cannot Stop Snacking
By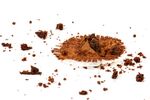 Do you want a snack? Consumer research suggests that yes, you do. Sales of snack bars are up. Restaurant chains such as Starbucks have been changing their menus to capture the midafternoon snacking crowd. Food companies are delighted. "Clearly, snacking is a trend, a positive trend," said General Mills Chief Executive Ken Powell during an earnings call in June. "We are very focused on the snacking trend."
Given that a gazillion different kinds of snacks are already on the market (which may be one reason we're snacking more), such companies as General Mills are eager to understand and exploit our snacking behaviors. In a new survey of 1,139 people by Nielsen, 91 percent of people said they snack daily, including 25 percent who snack three to five times a day and 3 percent who are "always snacking." About 8 percent say they "always" binge snack, and another 31 percent do so occasionally.

Nielsen broke down their findings further by gender. Women may find the results depressingly predictable. Here's how it reinforces every stereotype employed by chocolate ads on TV:
• Women prefer chocolate, candy, or cookies. Men prefer salty treats, such as pretzels and chips.
• Both men and women reported satisfying hunger and cravings as their top reason for snacking, but a greater share of women report snacking for stress relief, because of boredom, or as an indulgence.
• Women also snack more often. Nearly one in four women surveyed said they snack three to four times a day. A little less than one in five men do. Women are also more likely to snack while using the phone or tablets during their downtime.
Whatever food companies are doing to encourage both men and women to eat between meals, it's working. About 17 percent of people said they are snacking more than they were just one year ago. Please pass the cappuccino-flavored potato chips.