Bafin Extends Deutsche Bank Libor Investigation, Spiegel Says
Julia Mengewein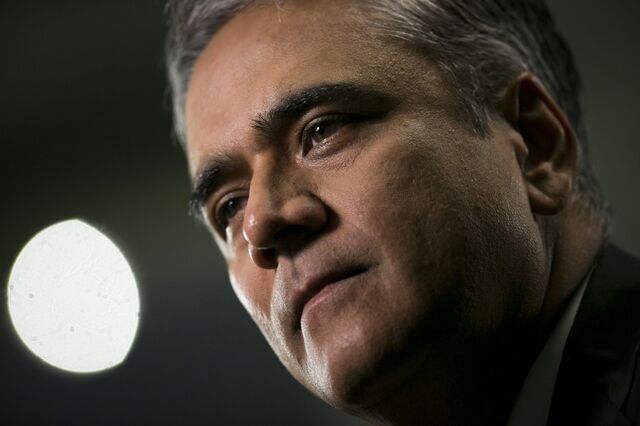 Germany's financial regulator, BaFin, is extending investigations into alleged interest-rate manipulation at Deutsche Bank AG, Europe's largest investment bank, German magazine Der Spiegel reported.
BaFin mandated audit company Ernst & Young LLP to discover more about when Anshu Jain, the company's co-chief executive officer, learned first about a potential manipulation of benchmark interest rates in the industry and at Deutsche Bank, Spiegel said, citing information from the mandate description. The regulator defined 10 areas at which the auditors are supposed to take a closer look, with Jain being listed as a key person in six of them, according to Spiegel.
Regulators around the globe are investigating the manipulation of financial benchmarks from the London interbank offered rate, or Libor, to currency-exchange and gold prices. Deutsche Bank was one of six institutions fined in December by the European Commission for rigging Euribor, the benchmark money-market rate for the euro, and yen Libor, which reflects how much banks charge each other for loans in the Japanese currency.
"Deutsche Bank has received subpoenas and requests for information from various regulatory and law enforcement agencies in Europe, North America and Asia Pacific in connection with industrywide investigations concerning the setting of London Interbank Offered Rate, Euro Interbank Offered Rate, Tokyo Interbank Offered Rate and other interbank offered rates," Regina Schueller, a spokeswoman for the bank, said in an e-mail today. "Deutsche Bank is cooperating with these investigations."
Internal Review
The bank conducted its own review into the interbank offered-rates matters and found no current or former member of the management board had "any inappropriate involvement," Schueller said.
BaFin declined to comment, Sven Gebauer, a spokesman for the Bonn-based authority, said by e-mail.
The document also showed that digital records relevant to the Libor investigation were destroyed in April 2012, Spiegel reported. BaFin also wants to know when the bank knew about the destruction of the tapes, the magazine wrote.
BaFin will conclude its report into alleged attempts to manipulate Libor this summer, Raimund Roeseler, the authorities head of banking supervision, said in May.
Before it's here, it's on the Bloomberg Terminal.
LEARN MORE