Two Newest Yankees Go Hitless as New York Loses 4-3 at Red Sox
Rob Gloster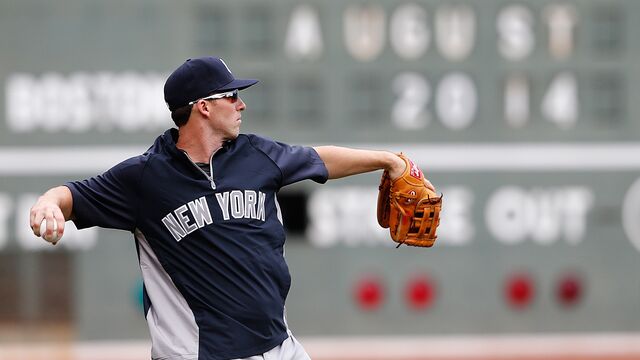 The two newest Yankees, Stephen Drew and Martin Prado, went hitless as New York lost 4-3 at the Boston Red Sox in the first game since the Yankees made two deals right before the Major League Baseball trading deadline.
Drew, who was traded from the Red Sox to the Yankees, went 0-for-4 while playing second base in his first game for New York. Prado, who came from the Arizona Diamondbacks, went 0-for-2 after entering the game as a pinch-hitter.
The loss at Fenway Park left the Yankees at 55-53, in third place in the American League East -- six games behind the division-leading Baltimore Orioles.
Before it's here, it's on the Bloomberg Terminal.
LEARN MORE