What's Better Than Kindle Unlimited for $120 a Year? This Free Alternative
by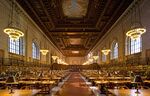 Amazon's new unlimited book-borrowing service may bring in $1 billion a year in sales for the company. Don't be one of the suckers.
Kindle Unlimited charges $9.99 a month for an all-you-can-read buffet. For roughly the same cost of unlimited movies on Netflix or unlimited music on Spotify, you can download all the books you'll never have time to read.
But there's a competing service already available for compulsive book downloaders, and it's available for free. It comes with a massive selection of books including new bestsellers, and a great app that lets you download to any of your devices: Kindle, iPhone, iPad, laptop, Android devices, Nook, Mac, PC, whatever. This miracle service is available -- get this -- at your public library.

It's called OverDrive, and it's free through thousands of libraries across the country. I put it to the test with a bunch of books recommended by colleagues: highbrow and low, old and new, popular and obscure. (Scroll down for the test results, and a great August reading list).
Here's how it works:
Step 1: Get thee a library card. In most areas, this requires showing up in person in that musty warehouse of paper relics -- do libraries even still exist? They do, and you may be surprised to find your local branch alive and well. The process takes about two minutes.
The online selection of e-book titles varies at each library. Don't despair if you live in a remote area, though; the catalogs of books are extensive. A quick search for an electronic copy of the first Harry Potter book turned up 86 libraries that carry it. In Idaho.
Pro tip: You can set up accounts at multiple libraries and search across all of them simultaneously. In many cases you're only required to live or work in the same state as the library, so branch out.
Step 2: Log on. Most libraries have a portal to OverDrive on their local website. Or you can just start at the main OverDrive website. You'll just need your library card and pin number and can be reading in no time. You can borrow books online or download an OverDrive app for your Apple, Android or Windows devices.
Overdrive sends you through Amazon's Kindle store, so you can actually read the stories on your Kindle apps exactly as you would with books you got suckered into paying for.
Step 3: Check out. You can check out 12 books at a time. Not all books are immediately available -- it depends on how many digital licenses your library has purchased and how popular the book is. If all the licenses are checked out, you can place a hold on the title, and an email will notify you when it's free -- typically in just a few days.
Pro Tip: By default, your e-books will be "returned" to the library after two weeks. You can change the default to three weeks under the settings tab. (Similar for audiobooks, music and video.)
Bonus Pro Tip: Let's say you're reading Robert Caro's 736-page tome, The Passage of Power, and three weeks isn't going to cut it. Set your iPad to airplane mode, or turn off the wireless connection on your Kindle. The book will remain on your device until you reconnect with the Internet. (Otherwise you'll have to check it out again.)
OK, the real question: How good is the selection? Here's a scattershot list of 33 recommendations thrown together by some of the Bloomberg.com editors. All of them were available on OverDrive, though two weren't available through my local library. Granted, it's a pretty big library (pictured above).
The list is sorted by each book's rating on Goodreads, out of five stars:
A Game of Thrones, by George R. R. Martin (4.4)
Infinite Jest, by David Foster Wallace (4.4)
Windfall, by McKenzie Funk (4.3)
The Apple Trees at Olema, by Robert Hass (4.3)
The Lord of the Rings, by J. R. R. Tolkien (4.3)
Angle of Repose, by Wallace Stegner (4.3)
Brothers Karamazov, by Fyodor Dostoevsky (translated by Pevear and Volokhonsky) (4.3)
Cryptonomicon, by Neal Stephenson (4.2)
Blood Meridian, by Cormac McCarthy (4.2)
In the Garden of the North American Martyrs, by Tobias Wolff (4.2)
Wool, by Hugh Howey (4.1)
Store of the Worlds, by Robert Sheckley (4.1)
The Collapse of Western Civilization: A View from the Future, by Naomi Oreskes and Erik Conway (4)
Steve Jobs, by Walter Iassacson (4.1)
Dune, by Frank Herbert (4.1)
The Friends of Eddie Coyle, by George Higgins (4.1)
Cloud Atlas, by David Mitchell (4)
Blindness, by Jose Saramago (4)
The Mayo Clinic Guide to Stress-Free Living, by Amit Sood (4)
The Orphan Master's Son, by Adam Johnson (4)
A Wrinkle in Time, by Madeleine L'Engle (4)
Coraline, by Neil Gaiman (4)
The Immortal Life of Henrietta Lacks, by Rebecca Skloot (4)
The Snowball: Warren Buffett and the Business of Life, by Alice Schroeder (4)
The City and the City, by China Mieville (3.9)
Scoop, by Evelyn Waugh (3.9)
Flow My Tears, the Policeman Said, by Philip K. Dick (3.9)
Call it Sleep, by Henry Roth (3.9)
For Whom the Bell Tolls, by Ernest Hemingway (3.9)
Tenth of December, by George Saunders (3.9)
The Goldfinch, by Donna Tartt (3.9)
Pattern Recognition, by William Gibson (3.9)
The History of Love, by Nicole Krauss (3.9)
After some poking around, I was able to find one major omission from OverDrive: Thomas Piketty's "Capital in the Twenty-First Century" -- the most widely bookshelved economics book of our time. If that's what you're looking for, it'll cost you $19.99 for the e-book on Amazon -- enough to pay for a couple months of Unlimited. Or you could just buy a hard copy and not read it that way.
To be fair, Amazon's Unlimited service is easier to set up and never requires you to wait in line for a book on hold. Still, the OverDrive selection is excellent, and for now I'm happy to be reconnecting with the library.
h/t Eric Roston, Suzanne Woolley, Peter Jeffrey and James Tarmy for sharing their booklists.

More from Tom Randall:
Follow @tsrandall on Twitter for more life hacks.
Before it's here, it's on the Bloomberg Terminal.
LEARN MORE