Neel Kashkari Spent a Week Pretending to Be Homeless
By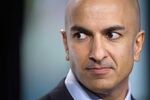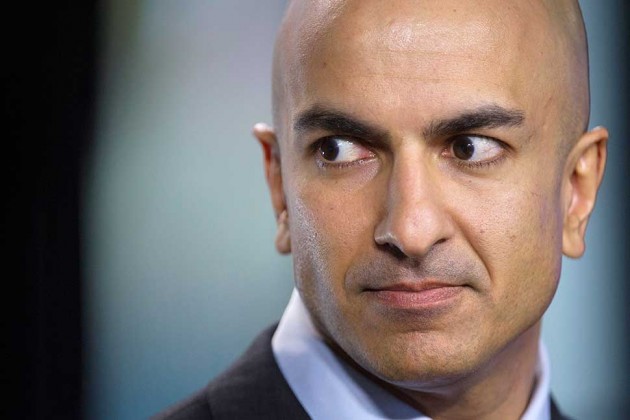 California Republican gubernatorial candidate Neel Kashkari—a former investment banker who headed up the federal bank bailout, worked for investing giant Pimco, and now lives in a $10 million house in Newport Beach—spent a week on the streets of Fresno pretending to be homeless. Then he wrote about it for the Wall Street Journal.
In the polls, Kashkari's running almost 20 points behind Governor Jerry Brown, who's hoping to win a fourth term. Brown's popular in part because he's managed to start getting the state's fiscal house in order. Kashkari's piece and an accompanying 10-minute YouTube video documenting his journey, question the notion that California has bounced back from the recession:
I walked mile after mile in 100-degree heat searching for a job. I offered to do anything: wash dishes, sweep floors, pack boxes, cook meals, anything. I went to dozens of businesses in search of work but wasn't able to get any. In seven days, I didn't see a single "Help Wanted" sign, but I did see plenty of signs that fast-food outlets now accept food stamps.
It's not the first time Kashkari's pulled this. Before officially launching his campaign, he spent months meeting with different community groups, and slept a night at an Oakland homeless shelter. As Karl Taro Greenfeld wrote in a feature for Bloomberg Businessweek in May, Kashkari's trying to brand himself as the kind of Republican a Californian can love: a data-driven moderate focused on fiscal policy, not social issues such as abortion.
Kashkari's challenge may not be selling his credentials or his ability to govern, but rather connecting with voters. Greenfeld described a telling scene at a charter school in Los Angeles, where Kashkari waited inside a rented Nissan until the last possible moment to go inside. "He's calculated there's very little to be gained from unscripted interaction," Greenfeld wrote. Eventually, Kashkari started walking the halls:
The president and interim chief executive officer of Value Schools… Gerry Jacoby, quietly says, "All these politicians think charter schools are this magic solution. They have no idea how hard it is to actually start one up. I want to tell him." She never gets the chance. That isn't part of the plan. After his walkthrough, he's gone, back into the Nissan.
With the election three months away, Kashkari's week in Fresno is clearly designed to show he's alert to the problems of California's downtrodden. Whether the stunt will resonate is a different story. The YouTube film makes clear that he was at least at times trailed by a videographer, and some of his confessional-style dispatches talking to the camera don't sound all that natural. They sound like the kind of thing a politician would say:
"I came to Fresno looking to find a job and take care of myself. I've run out of money and have had to turn to the homeless shelter for food." He pauses, then goes on: "But I leave here optimistic, because the people that I've met haven't given up on themselves, or on California."
Before it's here, it's on the Bloomberg Terminal.
LEARN MORE