MegaFon Shifts Cash to Hong Kong Dollars on Sanction Risk
Ilya Khrennikov and Yuliya Fedorinova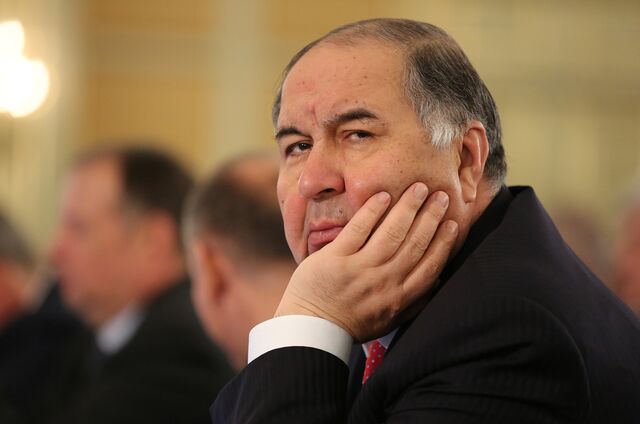 OAO MegaFon, billionaire Alisher Usmanov's wireless operator, said it has been shifting cash holdings into Hong Kong dollars, a move people say metals producer OAO GMK Norilsk Nickel is also undertaking, as the U.S. and Europe ratchet up sanctions against Russia.
MegaFon decided to keep about 40 percent of its cash in Hong Kong dollars given the global markets disturbances, Chief Financial Officer Gevork Vermishyan said in a phone interview. The Moscow-based carrier has traditionally kept its foreign cash in U.S. dollars and euros, according to the company.
Norilsk Nickel, the world's largest producer of nickel and palladium, is also keeping some of its cash in Hong Kong dollars now, two people with knowledge of situation said, asking not to be identified as information isn't public.
The U.S. and the European Union have imposed increasingly severe measures against Russia to punish it for allegedly stoking the deadly conflict in Ukraine. The EU this week announced its most sweeping sanctions against Russia to date, barring state-owned banks from selling shares or bonds in Europe as well as restricting sales of oil-industry equipment and military technology.
"Keeping money in Hong Kong dollars is essentially equivalent to keeping it in U.S. dollars because of the currency peg," said Vladimir Osakovskiy, chief economist of Bank of America Corp.'s Russian unit. "Still, for Russian companies it's much safer from the standpoint of sanctions."
Dollar Peg
The Hong Kong dollar has been linked to the U.S. dollar since 1983, and its fluctuation from the American currency hasn't exceeded 1 percentage points since then, according to data compiled by Bloomberg. The Hong Kong dollar was among 15 most traded currencies with $77 billion of average daily turnover in April 2013, according to a report by Bank for International Settlements.
MegaFon hasn't been blacklisted by the U.S. or EU. Still, it is "well-prepared" for the consequences of sanctions against Russia, Vermishyan said. The company has refinanced short-term debt and reduced its foreign-currency exposure this year, Vermishyan said. Its remaining cash is kept in rubles, he said. MegaFon had 47 billion rubles ($1.3 billion) of cash and cash equivalents as of June 30.
"Our repayment schedule is comfortable and doesn't require us to discuss refinancing with VTB, Bank of Moscow, Russian Agricultural Bank or any other sanctioned party any time soon," Vermishyan said, referring to the three banks sanctioned by the U.S. this week. "Our exposure to global banks is minimal."
Crimean Peninsula
MegaFon is focused on Russia, where it leads the mobile-data market. The company's affiliate also works in Abkhazia, a disputed territory squeezed between Russia and Georgia. MegaFon hasn't yet entered the Crimean peninsula, which was annexed by Russia in March and where the company's rivals already operate.
Norilsk and its owners have also not been targeted by sanctions and the U.S. and European measures aimed at the Russian economy.
The nickel producer keeps its free cash-flow in a variety of currencies and instruments as it seeks effective and currency and liquidity risk management, spokesman Petr Likholitov said by phone. He declined to elaborate or comment on the use of Hong Kong dollars.
While Norilsk has the strongest balance sheet among Russian mining companies and is unlikely to have any problems with debt, it's wise to diversify currency management, Kirill Chuyko, a BCS Financial Group analyst in Moscow, said by phone.
Before it's here, it's on the Bloomberg Terminal.
LEARN MORE