Marvel's Guardians of the Galaxy Test: Making Star-Lord Into an Actual Movie Star
by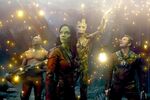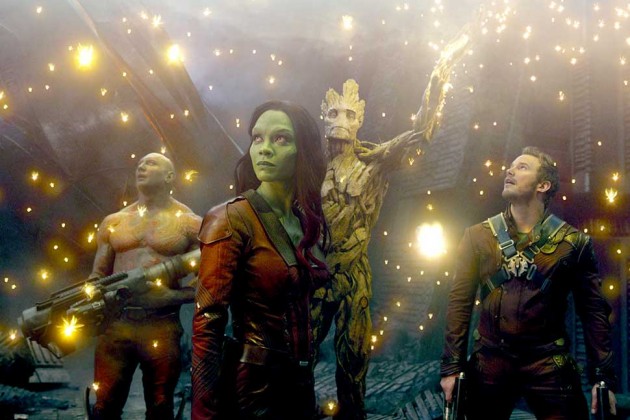 Marvel Entertainment enters its next phase with Friday's release of Guardians of the Galaxy, its new movie based on the multihero space-opera comic books. The Walt Disney-owned company has shown in its first phase that it would take superheroes once considered B-listers in the pages of comics—Iron Man, the Hulk, Thor—and meld them into the Avengers, a multibillion-dollar franchise.
Now Marvel hopes to do the same with the Guardians, using even less famous characters. Before the standard blockbuster ad blitz, members of this new superhero team had almost zero penetration into mainstream pop culture. And Marvel is starting in reverse this time, releasing an ensemble movie first and—if all goes well—considering spinoffs that put the individual characters into their own subsequent films. Here's what I reported in a lengthy feature about Marvel in April:
[Disney Chief Executive Officer Robert] Iger would like to replicate the success of The Avengers with other Marvel teams. He says Marvel could potentially spin off members of the Guardians of the Galaxy, which include Star-Lord, Gamora, Drax, Groot, and Rocket Raccoon, in their own features.
This might have sounded far-fetched at one time. Rocket Raccoon, after all, is just what he sounds like, a wisecracking four-legged critter. But not anymore: Comicbookmovie.com reports that Guardians will likely have a $65 million weekend. This, by the way, is a summer when ticket sales have been generally lousy.
Do Marvel fans have a deep affection for Star-Lord? Unlike with Spider-Man or Iron Man, even ardent fans of Marvel movies would probably need to do a quick Google search before they could rattle off Star-Lord's powers or basic biographical details. The backgrounder on Marvel's website describes advanced healing powers and a suit that apparently enables flight in deep space without a helmet. Then there's this: "Star-Lord later received a number of cybernetic implants, including his left eye, which allows him to see all energy spectra, as well as a memory chip in his brain, which gives 100% recall."
So maybe he doesn't exactly have the iconic stature of Wolverine. That's what makes Guardians of the Galaxy an interesting big-budget test: Do Marvel movie fans, after long years of blockbusters, have an emotional connection with Marvel itself? Has the Marvel logo become a strong enough lure to bring out the legions who have never opened a Guardians of the Galaxy comic book?
This, of course, raises another question: How many more superhero movies can audiences take? Fox has reactivated the X-Men, while Sony has talked about increasing the frequency of its Spider-Man films. (Fox and Sony won the film rights to these characters decades ago, when Marvel itself didn't seem to know their value.) And there's always the possibility that Warner Bros. finds a way to turn secondary characters from its DC Comics universe into Batman-like box office attractions.
Kevin Feige, president of Marvel Studios, isn't worried about audience fatigue. Earlier this year he told Variety that superhero films are like Westerns once were to moviegoers. Of course, as Feige noted, Americans eventually grew tired of cowboy movies—but it took 40 years.
Before it's here, it's on the Bloomberg Terminal.
LEARN MORE