Industrial Stocks Are Down But Not Out
by
The Standard & Poor's 500 Industrial Index has fallen 5.4 percent since setting an all-time high on June 9, 2014. This compares to a gain of 0.2 percent for the S&P 500 Index as a whole.
The decline prompted technical strategist Chris Verrone of Strategas Research Partners to examine the 64 individual stock charts comprising the group. He determined a quarter of them are trading at 3-month lows. This has only happened five times in two years.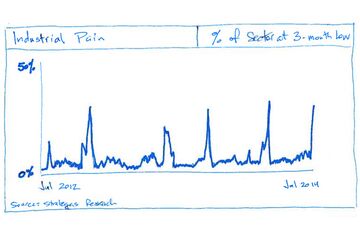 Critically, Chris notes previous declines were short-lived. Stocks bounced soon after a quarter or more of the group reached 3-month lows.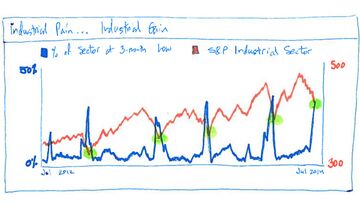 As Chris writes in his morning note to clients, "The industrials sector is likely within a few percent of bouncing."
So today we are making a short list of potential "buy" candidates. Starting with the 64 industrial companies in the S&P 500 Index, we screen for declines exceeding 5 percent since the high on June 9. We then narrow the list to companies which are forecast to grow full-year earnings by at least 15 percent.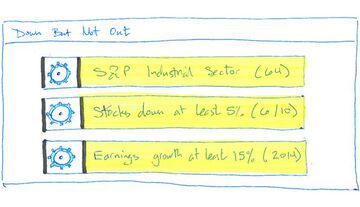 Six companies meet our criteria: Boeing Company (BA); Cummins Inc. (CMI); Illinois Tool Works Inc. (ITW); Pentair PLC (PNR); Raytheon Company (RTN); Textron Inc. (TXT).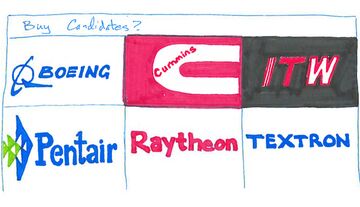 We set a fairly high bar for earnings growth of 15 percent, roughly double the forecast for the S&P 500 Index as a whole. By lowering our threshold to 10 percent, three additional companies make the list. We share them exclusively with blog readers: AMETEK, Inc. (AME); Eaton Corporation PLC (ETN); United Technologies Corporation (UTX).
Before it's here, it's on the Bloomberg Terminal.
LEARN MORE