How to Slow Soaring Home Prices: Hong Kong and Singapore's Success
Hong Kong and Singapore raise taxes and curb lending
by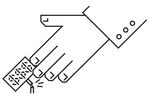 Look at the world's dizzying jumps in the price of housing in the 12 months through June: London, up 16.4 percent; Manhattan, 18 percent; Sydney, 15.4 percent. Then there are Singapore and Hong Kong: down 3.7 percent and 0.6 percent, respectively.
To officials in the two Asian cities, those are winning numbers. Prompted by concerns over potential property bubbles and affordability for the middle class, their governments have imposed mortgage restrictions, taxes on property flippers, and levies on foreign buyers. "Hong Kong has successfully cooled down the market in terms of transactions and turnover," says Raymond Yeung, senior economist at Australia & New Zealand Banking Group (ANZ) in Hong Kong. "Singapore has been more effective."
Hong Kong, as a special administrative region of China, and Singapore are relatively free of opposition from neighborhood groups or borough councils. Their governments also have policymaking power most ordinary cities don't and not only control the land supply but are the biggest landlords. That makes it easier for them to pursue potentially unpopular policies. Not that they don't meet some resistance. In June an angry mob forced its way into Hong Kong's Legislative Council to protest a plan to relocate villages to make way for high-rises.
Singapore began introducing curbs in 2009 after home prices climbed 25 percent from 2007 to 2008. It enacted stricter measures in 2013, including limiting mortgage payments to 60 percent of a borrower's monthly income, higher taxes on property sales, and an increase in real estate taxes. Hong Kong introduced progressively stronger measures starting in November 2010, including a flip tax of 15 percent on properties resold within six months and a doubling of the sales tax to 8.5 percent on properties valued at HK$20 million ($2.6 million) or more. It also slapped a 15 percent tax on purchases of homes by nonlocal buyers and companies, a policy aimed at deterring mainland Chinese buyers whom many Hong Kong residents blamed for the 115 percent rise in prices from January 2008 through the first quarter of 2013.
Although such actions may seem to go against the cities' stated free-market principles, "affordable housing is part of the legitimacy of any government, and government has a role to play in intervening in the market in periods where there are extreme circumstances," says Michael Klibaner, who heads Greater China research at real estate firm Jones Lang LaSalle in Hong Kong.
Could other global cities with soaring home prices follow their lead? The U.K. government has tried. After it increased the sales tax to 7 percent on high-value properties in March 2012, price increases for homes valued from £5 million to £10 million ($8.5 million to $17 million) slowed to 5.8 percent from 9.7 percent in the previous year, according to real estate consulting firm Knight Frank. In June, Bank of England Governor Mark Carney announced measures that limit mortgages to no more than 4.5 times a borrower's annual income and bar banks from lending to home buyers who can't prove they could afford a 3 percentage-point rise in interest rates.
Compared with Hong Kong and Singapore, the U.K. and U.S. have nowhere near the same level of control over their economies and the behavior of their residents. In January 2013, the Monetary Authority of Singapore cut the allowable mortgage-to-property-value ratio on purchases of second homes while more than doubling minimum down payments to 25 percent from 10 percent. The banks had no choice but to follow. "Imagine doing something like this in the U.S., where there are 7,000 banks and many regulators," says Sumit Agarwal, a professor of economics, finance, and real estate at the National University of Singapore. "It's a nightmare from the policy point of view and would be impossible."
For all the efforts to hold down prices, Hong Kong remains the world's most-unaffordable housing market, with a median home price 14.9 times gross annual median household income, according to a survey released in January by Demographia, a consulting firm in Belleville, Ill. The survey classified Singapore as "severely unaffordable," and Knight Frank's annual wealth report ranked it as the second-least-affordable in the world. Ultimately, financial markets may be more effective than governments in solving the problem of rising prices, says ANZ's Yeung. Once global interest rates start rising, he says, "the global housing bubble, or boom, will come to an end."
Before it's here, it's on the Bloomberg Terminal.
LEARN MORE