pursuits
Biggest Boy Bands: 1980s and Beyond
A brief history of boy bands
Katie Van Syckle
Boy bands, says UCLA musicologist Robert Fink, "feature tight choreography, positive entertainment values, and carefully marketed and producer-driven music." Fink says the trend as we know it started in the 1980s. Here, a look back at the biggest players.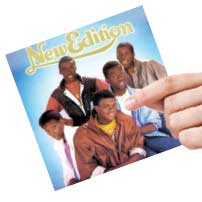 New Edition
Albums sold: 40 million
Discovered circa 1978 by producer Maurice Starr, this Boston-bred crew scored with their debut album, Candy Girl, and introduced a foundational template for subsequent boy bands.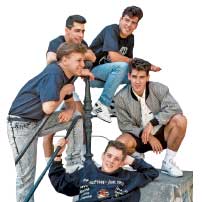 New Kids on the Block
Albums sold: 70 million
Starr enlisted a Boston talent agency to form this all-white teen soul group. NKOTB had their first big hit with 1988's Hangin' Tough; their popularity dovetailed with the rise of the highly profitable CD market.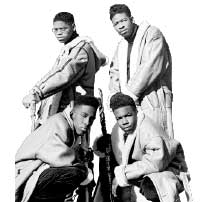 Boyz II Men
Albums sold: 60 million
This Philadelphia group signed with Motown Records and went on to become one of the most successful bands of the '90s, with favorites such as End of the Road and I'll Make Love to You.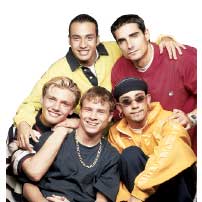 Backstreet Boys
Albums sold: 130 million
The best-selling boy band in history, this Florida gang was founded by producer Lou Pearlman in 1993. Known for hits such as I Want It That Way and Everybody, the Backstreet Boys capitalized on the rise of MTV with the help of heartthrob Nick Carter.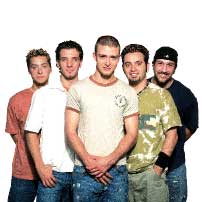 'N Sync
Albums sold: 56 million
Famous for the hit Bye Bye Bye and for launching Justin Timberlake's career, 'N Sync was also founded by Pearlman during what many consider the Boy Band bubble. "In the '90s and 2000s the record industry was just rolling in money," Fink says.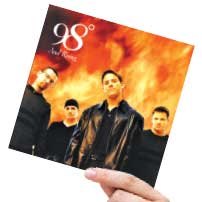 98 Degrees
Albums sold: 10 million
Arriving on the scene in 1997, this Ohio group formed organically. They eventually signed to Motown and had success with Because of You, I Do (Cherish You), and The Hardest Thing.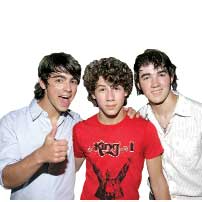 Jonas Brothers
Albums sold: 8 million
These three brothers from New Jersey became one of the most successful bands of the 2000s, with songs such as Burnin' Up and When You Look Me in the Eyes. They sold out tours in seconds, their fame partially born of regular appearances on Hannah Montana, plus two original Disney movies, a TV series, and a reality show.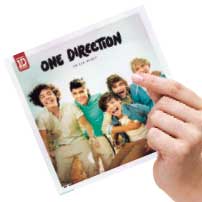 One Direction
Albums sold: 12 million
Simon Cowell formed this English-Irish rock-pop band from contestants on The X-Factor. They found fame with Best Song Ever, Kiss You, and What Makes You Beautiful. 1D made up for an industrywide decline in CD sales with more tours, TV appearances, and movies. "There is now a model that will work even if these bands don't last more than a year," Fink says.
Before it's here, it's on the Bloomberg Terminal.
LEARN MORE