pursuits
Warner Brothers Creates a Harry Potter Squad
By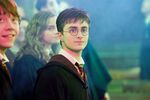 Warner's Brothers' Harry Potter movie franchise has been one of the most lucrative in Hollywood history. On Wednesday, the studio announced plans to squeeze more money out the young magician and his magical world. It's forming a Harry Potter Global Franchise Development team led by Josh Berger, president and managing director of Warner Brothers, U.K., Ireland and Spain, with a network of executives who will operate out of London and Burbank, Calif.
It sounds impressive, but what are Berger and his underlings going to do? Variety lists some Harry Potter projects already in the works:
A new film series [based on J.K Rowling's] "Fantastic Beasts and Where to Find Them", the Warner Bros. Studio Tour London—The Making of Harry Potter; the recent opening of The Wizarding World of Harry Potter at Universal Studios Japan; the expansion of The Wizarding World of Harry Potter at Universal Studios Florida; a suite of Harry Potter digital services, and products including Rowling's own initiative, "Pottermore"; and a future Harry Potter stage play, which will open in London's West End next year.
This is fairly boilerplate brand expansion. There's not much new that the team can do with the Muggleverse, unless it is banking on Rowling to produce new Potter story lines. She had said she isn't writing additional Potter books. But earlier this months, she surprised fans with  a 1,500-word Potter tale on her Pottermore site. This prompted speculation that more books might be forthcoming, fueling new films. At the time, the Los Angeles Times noted the substantial financial incentives:
The existing "Harry Potter" movies were massive successes, grossing a combined $7.7 billion at the worldwide box office. And judging from the buzz generated by Rowling's latest story, Pottermania knows no cure.
According to the LA Times, however, it's not clear that Warner Brothers holds the rights to any new Potter tales. Hopefully, the Berger team includes some lawyers.
Then again, the creation of the Warner Brothers Harry Potter task force may serve as a preemptive strike. None of Warner Brothers' competitors has a group of executives ready to exploit new characters and story lines on the screen, on stage, on the Internet and in theme parks. That could be the deciding factor in future negotiations with Rowling. If so, the Berger squad will have more than enough to do.
Before it's here, it's on the Bloomberg Terminal.
LEARN MORE